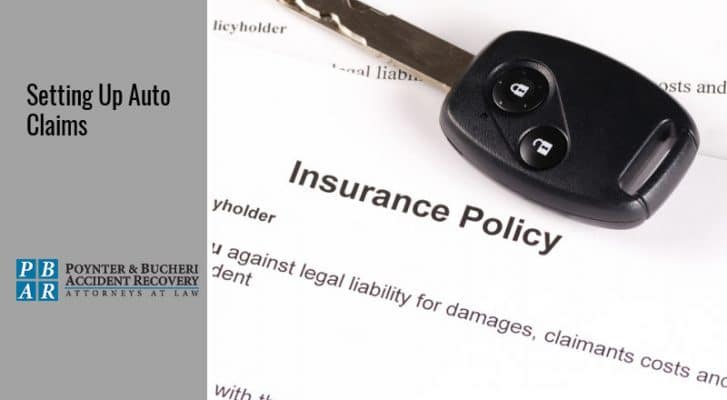 What you'll learn reading this article:
Setting up an auto accident claim starts with exchanging information at the scene.
Having an attorney makes the claims process much easier.
Avoid giving formal statements until you talk to your attorney.
The moments after a car accident are very important. Now's your chance to exchange insurance information with the person that hit you while you are still at the scene of the accident.
Sometimes, the police or the other party will make you wait for this information until the police report comes out. But this can take days or even weeks, and that's crucial time you'll never get back.
Take the initiative to ask the other driver for their name, address, and vehicle registration number, plus the name of their car insurance company. A police officer will likely request both of your driver's licenses and proof of insurance. Ask the officer about obtaining your copy of the Indiana crash report.
Now it's time to get the auto claims process rolling as quickly as possible. This is particularly important if your car was towed and will be incurring storage fees or if you had to rent a car after the accident.
An Attorney Helps You Prevent Compromising Your Case
Consider contacting an attorney as soon as possible after your accident. Why? Because you're going to be faced with a barrage of questions and you don't want to accidentally say something to harm your case.
Small things you mention to the insurance company could be used against you later. For example, if the insurance representative asks a seemingly harmless question like, "Was it a warm day?" they could use your own words against you later by saying, "You claim there was ice on the road, but you said yourself it was a warm day."
If you're going to try to handle this process alone, make sure you contact the claims department of each insurance company involved. Prepare yourself to be on hold for 30 minutes or more, then get ready for a long conversation where you have to be extremely careful about what you share.
The insurance company may ask you to use an online portal where you put your claim in writing. Again, it's wise to have an attorney review anything you write before you submit it, to prevent writing something that harms your claim.
Before You Rush Into Giving a Formal Statement, Read This
The insurance will probably try to rush you into giving a written or oral statement because speed tends to work to their advantage. The less time you have to think – at least from their perspective – the more likely you'll be to back down or accept a lowball offer.
Don't give a formal, recorded statement about how the accident happened or the nature and extent of your injuries until you've had time to prepare for it. Share information carefully and beware of traps and attempts to turn your words against you.
As you can see, it can be a huge relief to connect with an Indianapolis car accident attorney who understands how to handle this process. With the help of your attorney's legal expertise, you can set up your auto claim to go as smoothly as possible.
Poynter & Bucheri Accident Recovery – Indianapolis Personal Injury Attorneys
If you or a loved one has been injured physically or mentally by a person, product, or company, you need to know your legal rights. Our personal injury attorneys are experienced with cases like yours and can evaluate what your case may be worth. We will ensure that you are protected and compensated for your injuries and losses. Why pay up to 40% in attorney fees? Our fee is only 25%* and we fight to win your case or you pay no attorney fees at all. Don't hesitate – one of our experienced attorneys can assist you right away. Call 1-800-265-9881 for a free case review.