What is a Day in the Life Video and Could It Help My Case?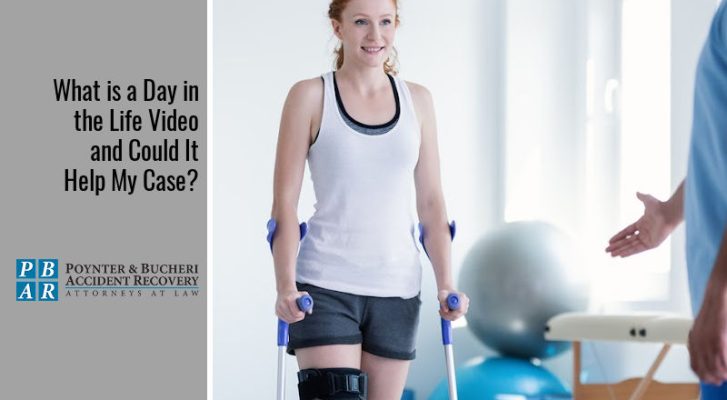 Insurance companies are notorious for looking for ways to offer reduced settlements to get out of paying victims what they deserve after a car accident. Some insurers may even deny a claim altogether if they feel there is insufficient evidence. Thus, it is crucial to provide as much evidence as possible.
This includes evidence that not only shows what happened at the scene of the accident but evidence that shows how the accident has continued to affect your life moving forward.
When you are injured in an Indiana car accident, you have the right to file a claim to recover compensation for all that you have suffered. This includes your injuries and how they are affecting your ability to live your life.
And one of the best ways to provide clear and convincing evidence of your injuries is to create a day in the life video.
What is a Day in the Life Video?
The only way to get insurance to pay you the full and fair settlement you deserve is to show them just how much the injuries you are suffering from affect your life.
And it's one thing to provide medical documents that show that you were diagnosed with a traumatic head injury or an amputation, but it's another thing altogether to provide a video that shows how those injuries are altering your ability to live your life and perform daily tasks. This is where a day in the life video can come into play and be incredibly useful as evidence.
A day in the life video is like a video diary or documentary of your daily life since the accident. The goal is to show how the accident and the injuries you suffered have negatively affected your life.
This can include showing how difficult it is for you to:
Get around and be mobile
Work and do your job
Complete simple tasks, like putting on clothes or making yourself something to eat
It can also show how the injury and the mental trauma from the accident are affecting your cognitive functions, your ability to interact with others, and your struggle to maintain relationships or take care of your family.
What Kinds of Cases Are a Day in the Life Videos Best Suited For?
A day in the life videos are not simple productions. While you can film these videos yourself on your phone, they are usually most effective when filmed by a professional, which means they will cost money. As such, it's most common for personal injury attorneys to suggest the use of a day in the life video only in extreme situations where significant compensation is needed.
For example, if you suffer a broken leg, you might still struggle in your daily life, but it's relatively easy to get adequately compensated for a broken leg without needing to provide a video showing how it affects your life.
However, if you have severe cognitive and physical impairments as the result of a more catastrophic injury like an amputation or a spinal cord injury, then you may need a day in the life video to thoroughly prove the extent of your suffering to ensure the insurance company awards you a high-value settlement.
Benefits of Using a Day in the Life Video for a Personal Injury Case
As already mentioned, a day in the life video can help you prove the extent of your injuries and your suffering to insurance companies to make sure they compensate you fairly. However, a day in the life video can also be beneficial if your case goes to trial.
In cases where a victim has suffered catastrophic injuries, the maximum amount provided by insurance might still not be enough to fully and fairly compensate the victim. As such, it may be necessary for the victim to file a lawsuit against the guilty party to recover additional compensation. But winning a lawsuit is not easy.
If you seek to recover even more money than you were already awarded by insurance, you will need to provide very convincing evidence that shows how severe your situation is. And a day in the life video can do just that.
How to Do a Day in a Life Video to Strengthen Your Personal Injury Claim
The most effective day in the life videos are those that humanize your experience. Essentially, you want those watching to understand your pain and empathize with your situation. The more you can get people to empathize, the more likely they are to offer a settlement that fully and fairly compensates you for all that you have suffered.
This is why it's usually best to have a professional shoot the video. It may cost more money upfront, but when it helps you recover a six or seven-figure settlement, it is worth it.
Some of the essential elements that should be included in a day in the life video include:
Footage clearly showing your injuries and helping the audience understand them.
Footage showing how difficult it is for you to perform even the most simple tasks, like getting dressed, brushing your teeth, taking a shower, preparing food, etc.
Footage of all the medical supplies, devices, or items you need to help with your injury, such as medications, crutches, a wheelchair, bandages and dressings, etc.
Footage that shows the time and effort it takes to tend to your injuries, such as removing old dressings, cleaning the wounds, and applying new dressings.
Footage of you going to receive treatments or therapy.
Footage showing how difficult it is for you to get around the house and to leave and go places.
Footage showing how hard it is for you to maintain your relationships with others or care for others, like your family.
Footage of you speaking in a heartfelt manner about how hard your life has been since you were injured and how it has made it difficult for you to be there for the ones you love.
Consult With an Indianapolis Personal Injury Attorney
If you think a day in the life video might help with your personal injury case, consult with a local Indianapolis personal injury attorney. They can review your case and even help you hire a professional to shoot the video to ensure the best possible outcome.
At Poynter & Bucheri Accident Recovery, we have helped thousands of clients get the results they need. If you are suffering from severe and even life-altering injuries, we can help you make a day in the life video that will convince the insurance company or the court to award you the high-value settlement you need and deserve.
Don't hesitate — an experienced Indiana personal injury lawyer can assist you right away. Call 1-800-265-9881 for a free case review.