Do You Have an Allstate Personal Injury Claim? What to Expect Next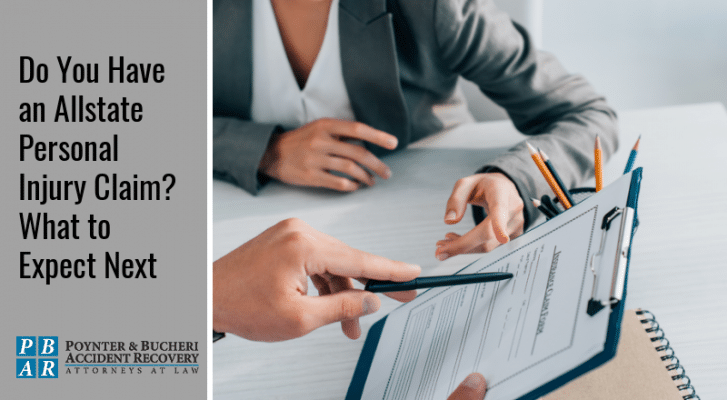 The aftermath of an auto accident can be exhausting — physically, emotionally, and mentally. While you are working to get new transportation, taking care of injuries, and getting back to a normal way of life, you don't need the headache of negotiating with an insurance company after the crash — especially one of the largest in the country.
The second-largest publicly traded property and casualty insurance company in America is Allstate. They are also the third-largest auto insurer in the country — they are an insurance giant. This is a company that handles thousands of claims every day and knows how to negotiate the lowest compensation you are owed. To protect yourself, you need to talk to an experienced personal injury lawyer at PBAR before you ever speak with an Allstate insurance adjuster.
The Importance of Calling a Personal Injury Lawyer First
If you are injured in an accident, you need to call a lawyer first. Insurance adjusters are employees of the insurance carrier and know that their job is to discover information on you that can limit their liability for damages, which means a decrease in the value of your claim.
What the average person doesn't know is that most large insurance companies use a computer program called Colossus to create a settlement for personal injury claims. The adjuster simply puts your information into a computer system that uses an algorithm to come up with a range of possible payout amounts for your accident — these payout amounts are significantly lower than what you are owed.
Using a computerized system relegates your injuries to just a number. They take out the human factor and fail to recognize unique details that need to be taken into account when determining the value of your claim. A computer system cannot understand an accident victim's pain and suffering simply by attaching your injuries to similar, statistical injuries.
If you speak with the insurance adjuster first, know that they are well-trained to ask specific questions to get information from you that can harm your case and lower your settlement. The first thing an Allstate agent will do is call you to record a statement. Your best course of action is to speak with an attorney who knows how to protect your information and can manage your recorded statements and medical authorizations. These are the two pieces of information that the adjuster will use to give you the lowest offer possible on your claim.
Don't Negotiate with AllState By Yourself After an Accident
When you have an experienced lawyer on your side, we can negotiate a fair settlement with Allstate after an accident. They will try to get a signed medical release authorization in order to look back through your medical records, even those unrelated to the accident, to find injuries or medical conditions that they can connect to your recent accident. Again, they will look for any way to lower your claim. The best way to protect your medical information is to hire an attorney who has negotiated this process with AllState thousands of times, making sure that injured clients receive a fair settlement.
An Allstate insurance adjuster will typically make a very low settlement offer to begin with. This is why you need a lawyer experienced in deliberate negotiations. Don't let the insurance company gain an unfair advantage simply because you are not represented. You need someone who can manage your claim so that it is presented in an effective manner.
PBAR Specializes in Helping Car Accident Victims Like You!
By contacting an experienced legal team, you are getting an Indiana personal injury lawyer on your side from the start. You need an aggressive personal injury lawyer to fight for your rights. The insurance adjuster does not represent your best interests. Let Poynter & Bucheri Law Office protect you and your family from insurance companies seeking to undervalue and deny your valid insurance claim. Poynter & Bucheri will help you to navigate your case and legal options. We're ready to provide an honest assessment of your case and to fight for your maximum compensation. Contact us today.