Passenger Claims After an Indianapolis Motor Vehicle Accident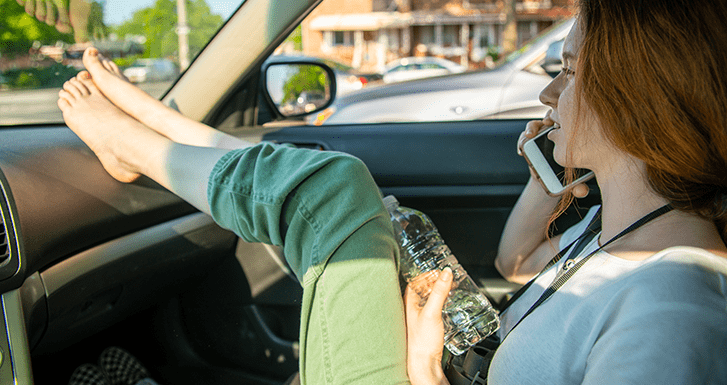 Passengers in motor vehicle accidents are entitled to receive compensation for their injuries. The passenger in an accident was not in control of the vehicle.  Therefore, the passenger cannot be held responsible for the actions and negligence of the drivers involved in a motor vehicle accident. An injured passenger may have several options for recovering compensation for damages and losses.
However, a passenger may not know his or her legal rights and options following a motor vehicle accident. The accident lawyers of Poynter & Bucheri, LLC represent injured passengers to help them recover a fair and just amount for their accident claim. Contact our office for a free consultation with an Indianapolis car accident attorney.
Determining Fault for a Motor Vehicle Accident
Indiana uses an at-fault system to determine who is liable for damages in an automobile accident. The driver who caused the crash is responsible for the damages that resulted from the crash.
In a single vehicle accident, the driver is typically negligent in causing the crash. The driver may have been distracted, impaired, or drowsy. In some cases, the driver may have failed to obey traffic laws thereby causing the crash. In accidents involving a single vehicle, an injured passenger can file a claim against the driver of the vehicle seeking compensation for damages.
When an accident involves multiple drivers, the passenger must establish which driver was responsible for causing the crash. The passenger may have a claim against one driver or both drivers. Because insurance companies may deny liability, it is important to contact an Indianapolis car crash attorney. The attorney investigates the crash to identify the liable parties. During the investigation, the attorney gathers evidence to prove fault.
Once the liable party or parties are identified, the attorney files a claim with the insurance company demanding payment for damages. When multiple parties are liable, the case can become complex quickly. Insurance companies do not want to pay large claims. Therefore, they may attempt to blame the other driver for the crash.
When liability is disputed, it is extremely important to have an experienced Indianapolis personal injury lawyer acting as your advocate to protect your best interests. As an innocent victim of a car accident, you deserve compensation. You should not be required to bear the financial burden of an auto accident caused by another party.
Types of Damages in a Passenger Injury Claim
The types of damages a passenger may claim include:
Cost of medical care and personal care
Loss of income
Pain and suffering
Permanent impairment, scarring, and disfigurement
Future damages, such as ongoing medical treatment and lost wages
The amount of money a passenger may receive depends on several factors. An attorney uses the evidence in the case to calculate the financial damages and the noneconomic damages. Our attorneys work to maximize the amount of money our clients recover for injury claims.
Contact Our Indianapolis Law Firm for Help
For a free consultation with one of our personal injury lawyers, call 1-800-265-9881 or (317) 780-8000 or contact us online. Poynter & Bucheri, LLC offers free case reviews so that you can get the information you need to protect your legal rights.