How Long Do I Have to File a Car Accident Claim in Indiana?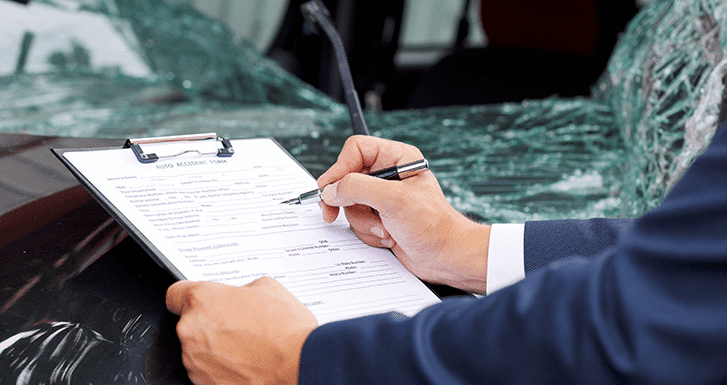 When you are injured in a car accident, you focus on repairing your car and seeking medical treatment for injuries. Very few people are thinking about filing a claim for damages or a personal injury lawsuit. If another driver caused the accident, you may recover compensation for your injuries and damages by filing an accident claim. However, your time to file a claim is limited, so you must act quickly to protect your rights.
Call Poynter & Bucheri, LLC at 1-800-265-9881 for a free consultation with an Indianapolis car accident attorney.
Indiana's Statute of Limitations for Car Accidents
A statute of limitations restricts the time you have to file a personal injury lawsuit. You must file your lawsuit before the deadline, or lose your right to pursue legal action to recover compensation. In other words, the driver who caused the accident cannot be held liable because you ran out of time to file your lawsuit.
For this reason, we urge you to contact our office for a free case review now. It does not cost you anything to learn about your legal rights. You deserve compensation for your medical bills, lost wages, pain, and suffering. It is in your best interest to speak with a car accident attorney in Indianapolis before time runs out.
What is the Deadline to File a Car Accident Lawsuit in Indiana?
Each state has its own laws setting time limits for filing lawsuits. Under Indiana's Statute of Limitations, most car accident lawsuits must be filed within two years from the date of the crash. However, you should not wait to consult an attorney simply because you have two years to file a lawsuit. You need an attorney because:
There are exceptions to the statute of limitations that can severely decrease the time to file a claim. For instance, you have 180 days to file a Notice of Claim to protect your right to file a lawsuit when a government entity is involved. Claims against the state must be filed within 270 days after the accident.
While you recover from your injuries, your Indiana personal injury lawyer monitors deadlines. He also identifies liable parties, collects evidence, and negotiates a settlement.
You could make a mistake that might jeopardize your claim if you do not have guidance from an experienced attorney. It is easy to make an error that could cause your claim to be denied or undervalued when you are unfamiliar with personal injury laws. Having an attorney on your side from the beginning can help avoid these mistakes.
Let the team of legal professionals of Poynter & Bucheri, LLC take care of keeping up with deadlines for your injury claim while you focus on your recovery.
Call an Indianapolis Car Accident Attorney for More Information
Poynter & Bucheri, LLC represents clients who have been injured in car accidents and other personal injury accidents. We accept cases on a contingency fee basis and offer free consultations. You should not deal with aggressive insurance adjusters who want to settle your case for a fraction of the value of your claim.
Call 1-800-265-9881 or (317) 780-8000 or contact our office online to schedule your free case review with one of our Indianapolis personal injury lawyers.