Indiana Fatal Crashes Rising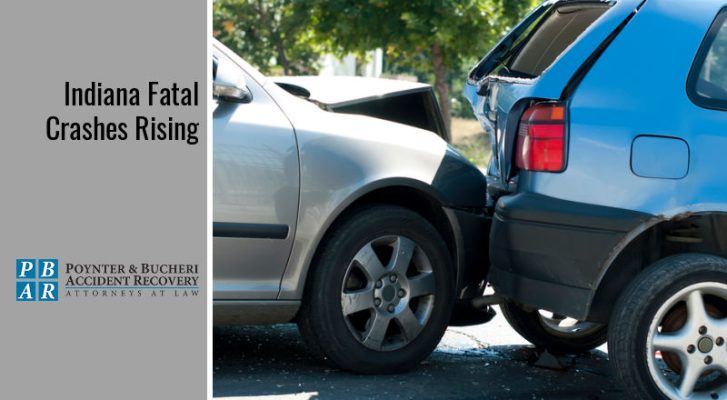 Since the start of the pandemic, reports have shown an increase in fatalities due to reckless driving. Nationwide, there has been an 18.4% increase in fatal car crashes, with some states suffering more than others. In Indiana, fatal crashes are rising with data collected by the Indiana Criminal Justice Institute showing an 8% increase since 2019.
As a result of the findings, police departments across Indiana have received millions of dollars in federal funding to help curb reckless driving. Police are expected to use the money to increase zero-tolerance patrols and sobriety checkpoints. While these patrols will occur throughout the year, they will primarily be enforced during specific periods that show an increase in car accidents, such as holidays.
Initially, experts were surprised by the statistics reported as there were fewer drivers on the road during the pandemic. It is likely, however, that with increased stress and tensions from the pandemic, drivers that were out were more prone to reckless behaviors—including drinking and driving.
Signs of Reckless Driving
Though police are working towards curbing fatal crashes, it's crucial for drivers to stay alert and vigilant themselves to avoid getting hit. Signs of reckless driving to look out for include:
Tailgating
Weaving in and out of traffic
Swerving
Driving much faster than other vehicles on the road
Cutting off drivers
Sudden braking
Failing to use turn signals
It's important to recognize these signs of reckless driving when on the road so you can avoid getting hit. If you suspect someone is driving recklessly, move away from them if possible. If they are agitated and want to pass you, let them. Do not engage in road rage or do anything that might aggravate them further. If you respond to their negligent driving with reckless driving of your own, you could be held partially liable if an accident occurs.
Consequences of Reckless Driving
If you are caught driving recklessly, the penalties will vary depending on what you were doing exactly at the time. For standard reckless driving acts, such as driving too fast, too slow, or weaving in and out of traffic, you can be convicted of a Class C misdemeanor. This conviction can result in up to 60 days in prison and up to a $500 fine.
If your reckless driving results in the injury of another person, you could be charged with a Class A misdemeanor. This can result in a license suspension, up to 12 months in prison, and up to a $5,000 fine.
Improper passing of a school bus can also be seen as an act of reckless driving, which can result in a Class B misdemeanor. This conviction can result in up to 180 days in prison and up to a $1,000 fine.
What to Do If You've Been Injured By a Reckless Driver
If you are injured in a reckless driving accident, it's important that you consult with an experienced personal injury attorney. If you are injured due to someone else's negligence, you are entitled to receive compensation for your injuries and other damages.
However, proving fault can be challenging. You will need to work with an attorney who can advocate for your rights and help you gather evidence to prove that you were the victim in the accident and not the other way around.
Damages you can receive compensation for include:
Medical expenses
Loss of wages
Car repairs
Other personal property damage
Physical pain and suffering
Emotional distress
Disability and disfigurement
Poynter & Bucheri Accident Recovery — Indianapolis Personal Injury Attorneys
If you are the victim of a reckless driving incident, the experts at Poynter & Bucheri are here to help. Our compassionate attorneys are dedicated to helping injured victims seek justice and get the compensation they deserve.
Don't hesitate — one of our experienced attorneys can assist you right away. Call 1-800-265-9881 for a free case review.