Best Resources for Hoosiers in Need During the COVID-19 Pandemic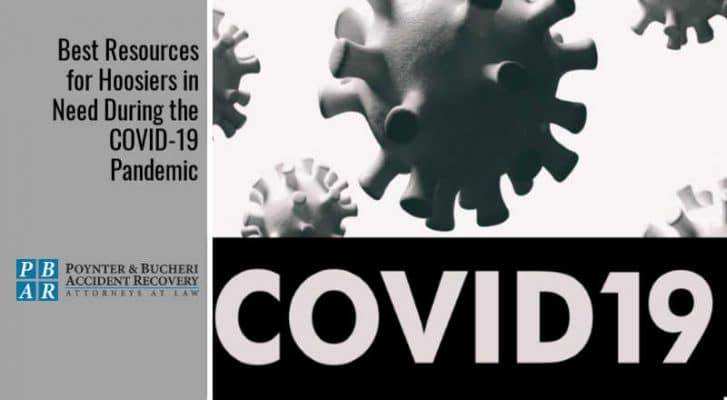 What you'll learn reading this article:
Local Indianapolis locations to receive food assistance
Businesses that are currently hiring and in need of workers
How you can help your fellow Hoosiers during this time
All over the world, people are struggling to process information about the COVID-19 pandemic, and many have lost their jobs due to forced closures of public places, such as restaurants and bars, shopping malls and retail stores, and more. If you are a Hoosier in need of assistance during this time, we have compiled a list of the best resources to help you through, from possible job openings to food assistance.
In Need of a Job?
According to the Indianapolis Star, the following companies are hiring in Indiana right now, even in the midst (or because of) the coronavirus pandemic:
Walmart is adding jobs at distribution centers in Plainfield and Greenfield and is also searching to add drivers to its delivery fleet. Visit their website for more information.
At home deliveries are in high demand during this time, and Amazon is looking to add drivers. Visit their website for more information.
Kroger is in need of shoppers for their Kroger Pickup system. Visit their website for more information.
Meijer is looking for workers in various positions, particularly to help with stock. Click here for more information on open positions.
Companies such as GrubHub, Clustertruck, DoorDash, Postmates, Total Takeout, Instacart, and Uber Eats are operating and delivering during this time in which delivery is the only option for many. Visit their websites for more information.
Other places to look for positions are at essential businesses in your area, such as local grocery stores or food services that may be in need of more workers during this time to keep things stocked. Other additional resources are EmployIndy, which provides a job board for you to browse open and hiring positions, and sites such as Fiverr, where freelancers can sell their skills.
Furthermore, many college-aged students are also finding success offering their services to working parents who have now found themselves home with their children conducting e-Learning. Facebook and social media provide platforms for neighborhoods and communities, so advertising any special skills or abilities during this time might find you employment opportunities in childcare, tutoring, home repair, or more.
Need to File for Unemployment?
The Indianapolis Star provides comprehensive information on how to go about filing during this time.
Food Insecure? Visit One of the Following
These local Indianapolis food banks remain open to help Hoosiers during this difficult time. Visit each location's website for more information about location, hours, and availability.
Many churches also have food pantries that operate at specific times. Homeless Shelter Directory provides a comprehensive list for those seeking assistance.
Additionally, many school districts are providing meals for children under age 18.
How You Can Help
In addition, if you are looking for ways to help your fellow Hoosier during this time, one of the most recommended and urgent ways you can is to donate blood. Please visit the Indiana Blood Center for more information on donation locations.
If you currently have stable employment, consider outsourcing tasks such as lawn care, childcare, or errands to those in need in your neighborhood.
And above all else, practice good hygiene, social distancing, and self-isolation during this time to help our nation flatten the curve. Not sure what these terms mean or how to do them? Visit our recent blog post to find out more.
Poynter & Bucheri Accident Recovery – Indianapolis Personal Injury Attorneys
If you or a loved one has been injured physically or mentally by a person, product or company, you need to know your legal rights. Our personal injury attorneys are experienced with cases like yours and can evaluate what your case may be worth. We will ensure that you are protected and compensated for your injuries and losses. Don't hesitate – one of our experienced attorneys can assist you right away. Call 1-800-265-9881 for a free case review.