New Section of The Monon Trail Can Help Keep Bicyclists and Pedestrians Safe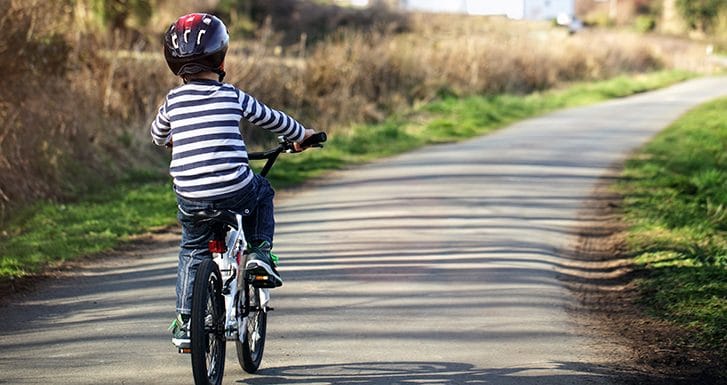 Last month was the grand opening of the extended Monon Trail. The 24-mail trail runs from downtown Indianapolis to the City of Sheridan in Hamilton County. Walkers, joggers, and bicyclists have a safe path that connects a variety of areas. The path is also wheelchair accessible. Because of its location, the path offers protection from motorists who often do not see bicyclists and pedestrians until it is too late to avoid a crash.
Pedestrian and Bicycle Deaths in Indiana
The number of pedestrian and bicycle deaths in the United States is alarming. The number of pedalcyclists killed in traffic crashes increased slightly in 2016 to 829. Nineteen (19) of those deaths occurred in Indiana. There was a larger increase in the number of pedestrian deaths in the United States in 2016.
Pedestrian fatalities increased by nine percent in 2016 to 5,987 deaths. Eighty-five (85) of those deaths occurred in Indiana. According to a report released earlier this year, Indiana ranked 12th in the nation for pedestrian deaths in 2017. Sadly, the trend of increasing pedestrian and bicyclist deaths may continue even though most of the accidents are preventable.
Distractions Cause Many Bicycle and Pedestrian Accidents
Distraction is one of the most common causes of bicycle and pedestrian accidents. Distracted driving is a serious problem in the United States. Unfortunately, inattention is a problem for drivers, pedestrians, and bicyclists. Motorists, bicyclists, and pedestrians who are distracted increase their risk of being involved in an accident.
Even though there are countless studies and an abundance of research that proves texting and driving is dangerous, many drivers continue to text and drive. However, drivers are not the only parties guilty of distractions. Bicyclists and pedestrians are guilty of some of the same distractions. Using a cell phone or other electronic device while riding a bicycle, walking, or jogging can be deadly. In addition to causing traffic accidents, distracted walkers and distracted bicyclists also injure themselves by running into objects or falling after hitting a crack or hole in the pavement.
Common distractions that cause accidents include:
Using a cell phone
Checking emails
Creating videos
Using social media
Eating and drinking
Grooming
Searching for items
Daydreaming
Distracted bicycle and pedestrian accidents can be avoided by simply focusing your entire attention on the task at hand.
Other Causes of Pedestrian and Bicycle Accidents in Indianapolis
In addition to distractions, other causes of bicycle and pedestrian accidents include:
Speeding
Impaired driving, bicycling, and walking
Drowsy driving or riding
Defective products and parts
Inexperience
Aggressive driving
Regardless of the cause, if you are injured in an accident caused by another party, you may be entitled to recover compensation. However, you must prove that the other party caused the accident. Proving liability can be a complex and difficult task in some situations. Our PBAR legal team has extensive experience investigating accidents to determine the cause of the accident and identify the party liable for damages.
Contact an Indianapolis Accident Attorney for a Free Case Review
If you are injured in an accident, do not allow the other party or the insurance company to convince you that you do not need a lawyer. An attorney protects your best interests and fights for your right to recover full compensation for your injuries.
Call Poynter & Bucheri at 1-800-265-9881 or (317) 780-8000 to request your free consultation with an Indianapolis pedestrian accident attorney to learn about your legal options after being injured in an accident.