Is There a Deadline to File Wrongful Death Lawsuits in Indiana?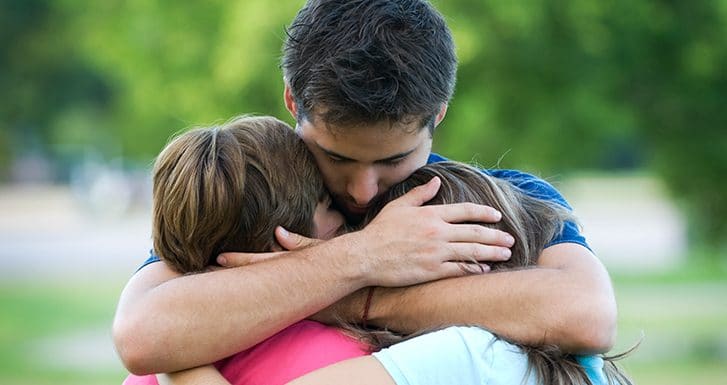 If you lost a family member because of a negligent or wrongful act, you might have a claim under Indiana's wrongful death laws. The PBAR legal team understands that a wrongful death lawsuit might not be on your mind. However, we want you to know that we are here if you want to explore your legal right to hold the negligent party responsible for your loved one's death liable for his or her acts.
You can also chat with a representative 24/7 online to get the help you need now or to get answers to your questions about wrongful death lawsuits.
Talk to A Wrongful Death Attorney »
Indiana's Statute of Limitations for Wrongful Death Lawsuits
Each state in the country has a statute of limitations for filing certain actions, including personal injury claims and wrongful death lawsuits. The deadline for filing wrongful death lawsuits in Indiana is two years from the date of death.
However, it is never a wise idea to delay contacting an Indianapolis wrongful death attorney to discuss your claim. Exceptions to the statute of limitations could apply in your case. Furthermore, it is always best to begin an investigation into the circumstances of the incident that caused the death as soon as possible.
Other Rules That Apply in Indiana Wrongful Death Cases
Indiana has three statutes that apply in cases involving a wrongful death. Our Indianapolis wrongful death lawyers file claims under one or more of the statutes to maximize the compensation you might receive for your claim.
The three wrongful death statutes in Indiana are:
This statute serves as the general Act governing wrongful death claims in Indiana. Lawsuits filed under this Act must be filed by the personal representative for the decedent's estate. The compensation you may receive under this Act is generally unlimited. However, cases involving medical malpractice or a government entity do have compensation caps.
If a person does not have any children or dependents and is not married, a claim for wrongful death may be filed under this Act. However, there is a limit on compensation under this wrongful death law. The Act places a $300,000 limit on pain and suffering (non-economic) damages.
Child's Wrongful Death Act
This Act is used to file a wrongful death lawsuit if the decedent single, under the age of 20, and has no dependents. However, the age restriction might be extended to 34 years of age in some cases. As with the general Wrongful Death Act, there are no caps on compensation under this Act, except in cases involving medical malpractice or government agencies.
What Types of Compensation Are Paid in Wrongful Death Lawsuits?
The types and amounts of compensation you might receive for a wrongful death claim depend on several factors.  However, many families receive compensation in a wrongful death lawsuit for losses and damages including:
Medical care from the date of injury through the date of death
Loss of financial support
Reasonable expenses for cremation, burial, and funeral costs
Loss of household services
Loss of love, affection, and care for surviving spouses
Cost of attorney fees and expenses for filing a wrongful death lawsuit
Loss of parental guidance for surviving children
Our Indianapolis wrongful death attorneys fight to recover the maximum compensation for your claim. Money will not ease your pain or bring back a loved one, but it can help with the day-to-day expenses of your family.
Call an Indianapolis Wrongful Death Lawyer for Help
Poynter & Bucheri assist clients in filing wrongful death claims arising from a variety of personal injury cases include:
Motor Vehicle Accidents
Boating Accidents
Dog Attacks
Pedestrian Accidents
Slip and Fall Accidents
ATV Accidents
DUI Accidents
Liquor (Dram Shop) Liability Cases
Call 1-800-265-9881 or (317) 780-8000 to request your free consultation with an Indianapolis wrongful death lawsuit attorney.