What Security Is Your Landlord Responsible For?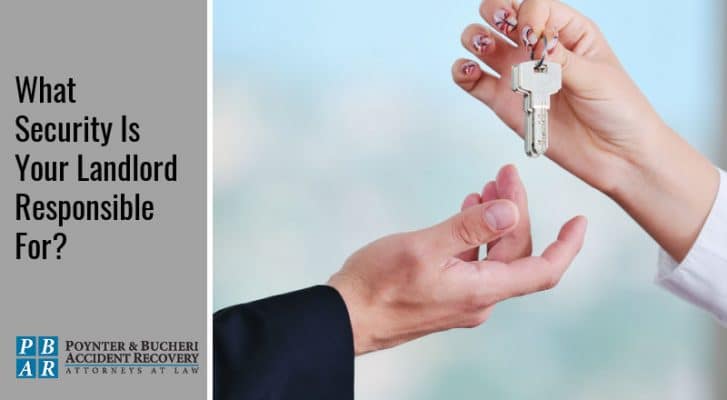 What you'll learn from reading this article:
Your Indiana landlord's responsibility for your safety
The definition of "negligent security"
Examples of negligent security
The definition of "reasonably foreseeable"
Your landlord can't possibly know about every single thing that is going to happen on the property, nor can he or she be held responsible for happenings beyond their control; however, they are responsible for making sure that you are safe.
The first provision of Indiana Code IC 32-31-8-5 states that the landlord is obligated to provide property "… in a safe, clean, and habitable condition." Most people correctly surmise that this applies to the maintenance and upkeep of electrical, plumbing, sanitary, heating, ventilating, and air conditioning systems, but the word "safe" involves your personal security as well.
Furthermore, legally permitted visitors (people who are legally on the property and not breaking in) fall into this category too, so if a friend comes to visit you and is attacked on the stairs by someone who entered the building through an unlocked lobby door, the landlord may have provided negligent safety protocol.
You (or your visitors) may have grounds to sue your landlord if you have been assaulted on the property as a result of the landlord's "reasonably foreseeable" negligence.
Consult the experienced attorneys at Poynter & Bucheri for a free consultation.  You can trust our attorneys to give you an honest assessment of your case and to help you understand your legal options.
Reasonably foreseeable means something that is sufficiently likely to occur such that a person of ordinary prudence would take it into account in reaching a decision. For example, if the entrance to your building is in a high crime area and lacks adequate lighting, a reasonable person would find that unsafe. It is foreseeable that someone could be harmed.
Some other examples of negligent security may include, but are not limited to:
Lack of security guards or failure to conduct background checks on security guards
Lack of or insufficient surveillance cameras
Defective security equipment, such as cameras, locks, metal detectors, etc.
Poor or insufficient lighting in secluded areas, such as parking structures, laundry rooms, lobbies, or other common areas
Misconduct by security guards or others on the landlord's payroll
Doors to common areas kept unlocked or with broken locks
Broken windows or window locks that the landlord knows about but hasn't fixed
Hotels with nobody at the front desk to monitor non-guests wandering in
Untrimmed bushes by an entranceway that provide cover for dangerous individuals
Basically, your landlord is legally bound to provide a secure environment for you, other tenants, and any persons legally on the property. Any failure to do so could be considered negligent, especially if there has been previous criminal activity in the area, if the property is in a high crime area, and/or if the landlord has been told about the situation (like a faulty lock) and has not rectified it.
It is always important in any case to have documentation, so if you ever notify your landlord about something that needs attention, make sure to do it in writing. In all of these cases, the danger is reasonably foreseeable. If you or a guest of yours has been injured on the property as a result of your landlord's negligence, you should contact an attorney as soon as possible. In Indiana, the statute of limitations is generally two years in cases of personal injury (with some exceptions).
Count on the experienced lawyers at Poynter & Bucheri! We'll answer your questions and fight for you.
Contact Us for a free case review.
Or call 1-800-265-9881