Firm update regarding COVID-19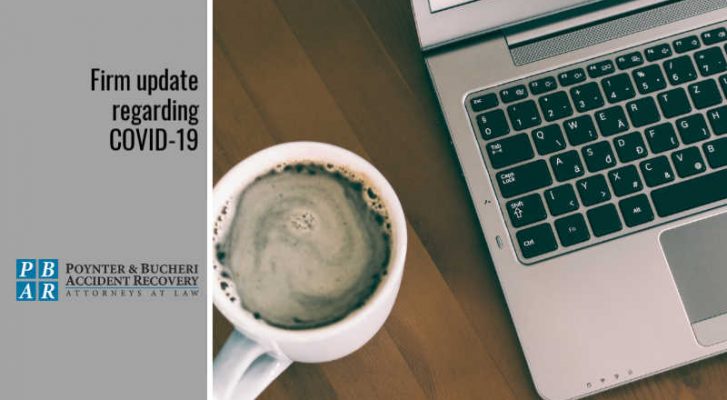 Dear Clients,
I hope this finds you in good health! Along with you, we are trying to our best in these difficult times to keep our clients' and employees' health at the forefront and still provide the highest degree of service to our clients. Our office is still open, and we will continue to follow the guidelines provided by the experts. For those clients in treatment, please follow the advice of the medical professionals treating you. While we have experienced, and will continue to experience, disruptions with insurance companies, other law firms and the court system, we will continue to aggressively pursue and litigate your claims. In the event we have to close our office, we still have the ability to work remotely to serve you.
For the safety and convenience of both you and our staff, rather than coming to the office, please consider using the many other convenient methods we have to communicate with you including phone calls, email, text messages or the client portal.
We thank you for your patience. With everyone pulling together, I am sure we will make it through this.
Thanks and good health,
Richard Bucheri Attorney at Law