Summer Bicycle Safety Tips for Drivers and Parents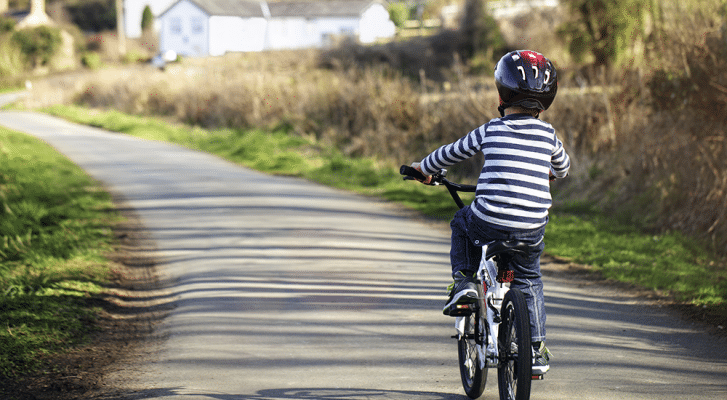 Summer is here, and school will be out for a few months. You are likely to see more children riding bicycles during the summer months as they have more time to be outside and enjoy leisure activities when the weather is nice and school is not in session. Therefore, it is a good time for our Indianapolis bicycle attorneys to review some basic bicycle safety tips that can help reduce the risk of a bicycle accident in Indianapolis.
Tips for Drivers to Avoid Bicycle Accidents
As you are driving through Indianapolis, be aware that children may be riding bicycles near the road. Slow down, especially in residential areas and areas in which children may be playing or riding their bicycles, such as parks and playgrounds. Always look for children at crosswalks and intersections and slow down when approaching these areas too.
Bicycle Safety Tips for Parents
Teaching your child bicycling safety and riding bicycles with your child are two of the best ways to protect your child from a bicycle accident. Bicycle safety tips to remember include:
Children should always wear bicycle helmets and other protective gear when riding a bicycle.
Equip bicycles with headlights, taillights, and reflectors to increase visibility.
Whenever possible, children should ride in groups instead of alone.
Adjust the bicycle seat and handlebars to fit the child. Bicycles that are too big or not adjusted properly could cause the child to lose control of the bicycle and crash.
Teach children to watch for and avoid road hazards.
Always crossroads at crosswalks or intersections.
Avoid riding bicycles at night, dusk, or dawn when it is much more difficult for motorists to see a bicyclist.
Young children should not be allowed to ride in the road alone. They are not mature enough to understand the dangers of sharing the road with motor vehicles.
Children need to learn traffic rules and know to abide by traffic rules.
Wear tennis shoes or other close-toed shoes when riding a bicycle. Also, avoid loose-fitting clothing around the legs that can get caught in the bicycle chains or wheels.
Consider enrolling your child in a bicycle safety course before allowing your child to ride a bicycle without you being present.
Steps to Take After a Bicycle Accident Involving Your Child
The first priority is your child's health. It is a good idea to see a doctor after a bicycle accident with a vehicle, even if your child does not appear to be seriously injured. Accidents involving bicycles and vehicles can cause serious injuries that may not be immediately apparent, including concussions, damage to internal organs, and traumatic brain injuries.
You may also want to consult an Indianapolis bicycle accident attorney as soon as possible to discuss your child's legal rights. Your child may be entitled to compensation for injuries and damages caused by the bicycle accident. Compensation from a bicycle accident can help pay for medical care, counseling, and other expenses to help your child recover after a bicycle-motor vehicle accident.
Contact Our Indianapolis Bicycle Accident Attorneys for a Free Case Review
The legal team of Poynter & Bucheri fight to protect the rights of children and adults injured in bicycle accidents. Let us deal with the insurance adjusters and other parties while you focus on your recovery.
Call 1-800-265-9881 or (317) 780-8000 to request your free consultation with an Indianapolis bicycle accident attorney.