Do's and Don'ts Guide from an Indianapolis Personal Injury Attorney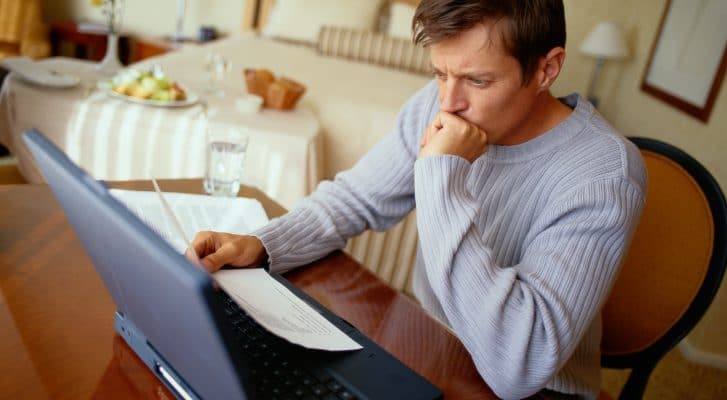 Are you ready to learn about the do's and don'ts for a personal injury claim from an experienced Indianapolis personal injury lawyer?
In this article we discuss:
What Should You Do Following A Personal Injury Accident?
Things That Could Hurt Your Personal Injury Claim
Steps Involved In Investigating A Personal Injury Claim & Settling a Claim
Types Of Personal Injury Cases Handled By Poynter & Bucheri
The steps you take impact your chance of receiving compensation for your damages, injuries, and losses. Our Indianapolis personal injury attorneys provide the following do's and don'ts for personal injury claims to help accident victims and their families avoid some of the potential missteps and errors that can hurt their chance of holding the party who caused their injury liable and responsible for damages.
What Should You Do Following A Personal Injury Accident?
The hours and days following an accident or injury can be confusing, painful, and frustrating.  Many individuals have no experience with the personal injury laws in Indiana until they are injured. Therefore, as the shock of being injured in an accident wears off, they may not know what steps they should take to protect their best interests and their right to seek compensation from the party who caused their injuries.
Some things that accident victims should do following an injury include:
DO seek medical attention as soon as possible after the injury.
In some cases, an accident victim may sustain an injury, but symptoms of that injury do not manifest for several days or weeks. It is usually best for the person's health to be examined by a medical professional after an accident. Furthermore, insurance companies use a delay in medical care as an argument that the accident did not cause your injuries or your injuries were not as serious as you claim.
DO keep detailed records.
Records that an accident victim should keep include copies of medical bills, medical records, receipts, and evidence of lost income. You cannot recover financial losses without proof of the loss. Therefore, keeping detailed records can help maximize the compensation you receive for your claim. In addition, keeping a journal detailing your daily pain level, how your injuries impact your life, and summaries of each conversation you have regarding your accident claim with anyone representing the insurance company for the other party.
DO contact an Indianapolis personal injury attorney as soon as possible.
Learning about your legal rights and options helps you decide how to proceed that is in your best interest and the best interest of your family. If you are unfamiliar with personal injury laws in Indiana or the process of filing an insurance claim, an Indianapolis accident injury attorney can be very helpful. Even if you are unsure whether you want to hire an attorney, taking advantage of our free consultation will give you the facts and allow you to obtain experienced legal counsel about your case.
Things That Could Hurt Your Personal Injury Claim
Just as there are steps that you should take following an accidental injury, there are things you should avoid doing. Things that could hurt your chance of recovering fair and just compensation for your claim include:
DON'T provide a written or recorded statement to the insurance provider.
Insurance companies seek information to deny your claim. If the insurance provider cannot deny liability for your claim, it will attempt to gather information and evidence that allows the company to pay as little as possible for your claim. One insurance tactic that is common is asking an accident victim for a recorded or written statement before the person consults with an attorney.
You do not need to provide a statement to begin your claim, and it is in your best interest to avoid providing a statement without consulting with an attorney. You could say something that might be used by the insurance company to lower the value of your claim. Insurance adjusters are highly trained professionals who understand how to ask questions designed to obtain statements that the company then twists into a damaging statement.
DON'T sign a medical release authorization.
The insurance company may also try to get you to sign a medical release authorization to obtain copies of your medical records. The adjuster may explain that he needs copies of your medical records to verify your injuries. This is another insurance tactic to gain information it can use against you.
The adjuster may not limit the release to your accident injuries. If you do not catch this fact, the insurance company may have access to your entire medical history. If it can find a previous injury or illness to blame your current injury on, it will do so. Let your Indianapolis personal injury attorney handle obtaining copies of your medical records and submitting those to the insurance company for you.
DON'T use social media during your case.
Social media is not as private as you might assume. Photographs and statements posted to social media may be obtained by the insurance company or a defense attorney. An innocent picture of you at a retirement party for a co-worker may be used to argue that your claim of traumatic injuries is false. It does not matter that you were in severe pain and had to leave 10 minutes after you arrived because of that pain. Until you meet with your Indianapolis accident attorney, it is usually a wise choice to refrain from posting anything online.
DON'T accept a settlement without consulting with a lawyer.
Another insurance tactic is to offer an accident victim a small, quick settlement, especially if the person has been out of work without pay. The insurance company knows the person probably needs the money and may not understand the full extent of the injuries and the value of the claim. Unfortunately, if you accept a settlement, you must sign a release before the company hands you a check.
When you sign the release, you give up your right to pursue a future claim, even if you discover your injuries are much more severe, and you will incur thousands of dollars in medical bills and lost wages in the future. Instead of trusting an insurance adjuster who has the best interest of the insurance company as his priority, put your trust in our Indianapolis injury lawyers who fight for the rights of accident victims each day.
Get More Information Before You Do Anything!
The do's and don'ts of accident cases above are general tips for accident victims. There could be other steps and things you should or should not do depending on the facts in your case. Before you do anything, call 1-800-265-9881 to speak with an accident attorney in Indianapolis who is on your side and who has your best interest as his top priority.
Steps Involved In Investigating A Personal Injury Claim & Settling A Claim
Do you know how to investigate an accident or injury claim? Are you aware of the evidence required to prove fault and liability according to Indiana's personal injury laws? What should you do if the insurance company denies your claim? Are you aware of the deadlines to file injury claims and personal injury lawsuits?
In addition to providing legal advice, support, and guidance, your attorney and his legal team conduct a thorough investigation into the accident or circumstances surrounding your injury. Through the investigation, we discover the cause of the accident, identify the party or parties responsible for causing your injury, and gather evidence to prove liability.
Some of the steps we may take when investigating an accidental injury include:
Investigating the accident scene and the vehicles or products involved in the injury to gather physical evidence, photographs, and videos.
Interview eyewitnesses as quickly as possible while memories are still fresh.
Take depositions of expert witnesses and other witnesses.
Obtain copies of accident reports and police reports.
Review medical records and discuss your injuries with your doctors and medical experts.
Put parties on notice to preserve key evidence, such as truck companies who might destroy information on the truck's black box or log books.
Conduct discovery to determine what evidence the other party may have regarding your claim.
Track and document evidence of financial damages, such as medical expenses, personal care costs, and income loss.
Work closely with accident victims to document non-economic damages (pain & suffering damages).
After a thorough investigation, our lawyers prepare a comprehensive settlement demand. The settlement demand outlines how the other party was negligent in causing your injury, provides evidence supporting our allegations, and details your injuries, losses, and damages. At the end of the demand letter, we summarize your damages and demand full compensation for all damages.
In most cases, the insurance company counters with a lower settlement offer. Depending on the facts in your case, accepting the offer may be wise. We will carefully explain our opinion, but the decision to settle a claim is always the client's choice.
The negotiations may continue for several weeks until a fair settlement amount is offered. If the insurance company refuses to offer a fair settlement, we may need to file a personal injury lawsuit. Our Indianapolis personal injury lawyers are talented and skilled negotiators. They are also experienced, highly-trained, and aggressive trial litigators. You can trust your case is being handled in the best possible manner.
Types Of Personal Injury Cases Handled By Poynter & Bucheri
Our Indianapolis personal injury lawyers are experienced and skilled in a variety of injury and accident claims. You can obtain additional information on claims related to the following cases by clicking on the link. You can also call our office for a free consultation with one of our lawyers.
A knowledgeable representative for Poynter & Bucheri is available for you to chat with online 24/7.
Contact a Personal Injury Attorney in Indianapolis for More Information
Visit our contact page to request a free case review by completing our contact form and get directions to our office.
You may also call 1-800-265-9881 or (317) 780-8000 to request your free consultation with an Indianapolis personal injury lawyer.