Indianapolis Insurance Claim Checklist — Car Accident Claims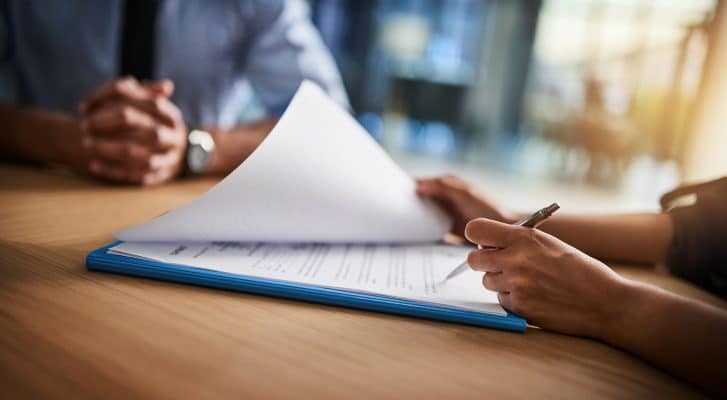 It can be difficult to know what you should do after a car accident that was not your fault. You may or may not be contacted by an insurance adjuster or insurance examiner from the other driver's insurance company. If the other driver's insurance provider contacts you, should you talk to someone about the wreck? Should you contact an Indianapolis personal injury attorney to protect your rights?
The PBAR legal team is here to help you through each phase of the insurance claim process. You do not need to deal with the insurance company alone. You have someone you can trust to handle the matter for you and fight for your right to receive full compensation for all claims.
Simple Checklist for Insurance Claims
If you begin the process of filing an insurance claim before you contact an attorney, the following checklist may help. Of course, we strongly encourage you to contact our office for a free consultation with an attorney before speaking with an insurance adjuster. The insurance company does not work for you and does not have your best interest as its priority.
However, we want to help in any way we can. Therefore, here are a few tips and steps to help you if you decide to proceed without an attorney.
Obtain a copy of the police report or accident report for your records. Review the report and notify the officer of any mistakes or errors contained in the report. Make sure to note which drivers are charged with contributing to the cause of the accident.
Contact the insurance company to file a notice of claim. DO NOT admit fault. The examiner or adjuster may ask several questions designed to get you to admit there could be a "possibility" that you could have done something to cause the crash.
Write down the date and time of each contact with the insurance company. Also, notate the name of the person, the person's title, and the person's direct telephone number. It can also be very helpful to make notes of what was discussed during each conversation.
Do not agree to provide a written or recorded statement or sign a medical records release without consulting with an Indianapolis car accident attorney. The insurance company is searching for information it can use to deny your claim or undervalue your claim. If the company pressures you for a statement or release, contact our office.
Keep copies of all medical records and proof of all financial losses, including medical bills and lost wages. You will need documentation of financial losses to recover money for those losses. In addition, do not agree to a settlement until your doctor has released you and provided a prognosis. If the prognosis includes a permanent impairment or disability, you may be entitled to additional compensation.
Are The Above Steps All The Steps Necessary To Settle An Insurance Claim?
No, there are many other steps you must take before settling a claim. You must calculate the amount of compensation you believe you deserve for your pain and suffering damages. Since there is not a legal formula for calculating non-economic damages, the insurance company may offer you less than you deserve because it knows you are not familiar with how these claims are calculated.
If the insurance company denies liability, you must conduct an accident investigation to obtain evidence that proves fault. This step may also be difficult in complex crashes.  You might need assistance from experts to recreate the crash to prove fault.
The insurance company may demand a statement under oath or an independent medical examination. Should you agree? Having an attorney on your side can help you know what you should do.
Contact an Indianapolis Car Accident Attorney for Help
It is not always necessary to hire a car accident attorney to file and settle an insurance claim. If you are in a minor accident and sustain injuries that heal within a few weeks with no permanent impairment, you might be able to settle the claim with the insurance company for a fair amount.
However, if your injuries are severe; you have substantial medical costs and lost wages; you have a permanent disability; or, the insurance company denies liability, you should contact a car accident attorney in Indianapolis to discuss your case.
For your free consultation with an Indianapolis car accident attorney, call Poynter & Bucheri at 1-800-265-9881 or (317) 780-8000.