Do I Have a Soft Tissue Injury?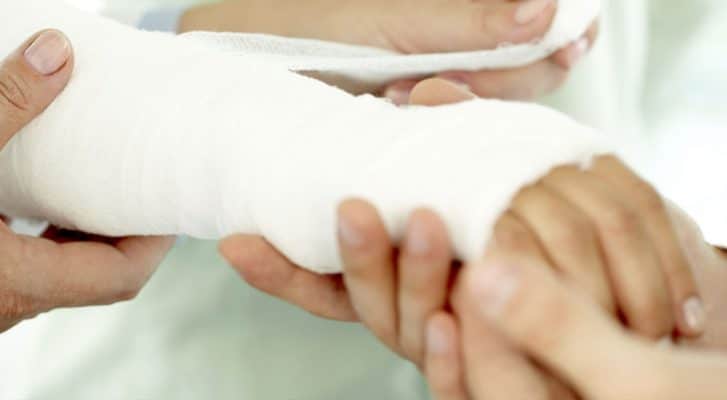 I was injured in an accident, and I am experiencing pain, stiffness, and limited range of motion? Do I have a soft tissue injury caused by an accident?
Yes, you could be experiencing the signs and symptoms of a soft tissue injury. Depending on the severity of a soft tissue injury, the injury may heal with minimal medical intervention. However, some soft tissue injuries take much longer to heal and could result in some permanent impairment.
Seeking Medical Attention for a Soft Tissue Injury
Because soft tissue injuries are difficult to diagnose with x-rays, ultrasounds, and other diagnostic tools, it can be very helpful to begin a symptoms journal to detail your symptoms, pain level, and problems with function. This information can be very useful when you go to see your doctor for treatment. Furthermore, the information can also be useful when you file an injury claim to help establish your level of pain and suffering.
How do Soft Tissue Injuries Occur?
Something as simple as housework or a family football game can cause a soft tissue injury. However, damage to the soft tissues (muscles, nerves, tendons, and ligaments) occurs whenever these tissues are stretched or torn. Common causes of soft tissue injuries include:
Auto Accidents
Boating Accidents
Dog Bites
ATV Accidents
Pedestrian Accidents
Bicycle Crashes
Slip and Fall Accidents
Sports and Recreational Activities
Intentional Physical Harm
Whiplash is one of the most common types of soft tissue damage sustained in accidents. However, automobile accidents and falls are common causes of whiplash too. In addition, playing sports, riding a horse, diving, and other recreational activities can also cause whiplash.
Filing an Injury Claim for Soft Tissue Damages
Soft tissue damage claims can be difficult to win. Insurance companies often argue that the victim is exaggerating the injury because there is not any outward physical evidence of the injury. Unfortunately, unless the injury shows up on a diagnostic scan, the physician is basing the diagnosis on the patient's reported symptoms.
Therefore, it is important to work with an Indianapolis soft tissue damage attorney who understands how complex these accident claims can be for the victim.
An Indianapolis soft tissue injury attorney can help you gather the medical evidence necessary to prove that you are suffering from a painful, debilitating condition. Your attorney also works diligently to investigate the accident and gather evidence to prove fault. Proving your injury is only one step in the process of recovering compensation for your injury. You must also prove the party caused the incident that resulted in your injury. Without evidence of fault, you cannot recover compensation for your injury.
Contact an Indianapolis Soft Tissue Injury Attorney for More Information
Contact Poynter & Bucheri for your free consultation with an Indianapolis soft tissue injury lawyer by calling (317) 780-8000 or 1-800-265-9881.
Finally, don't let an insurance representative persuade you that you do not have a case because your injury is a soft tissue injury.  Talk to an attorney with experience handling soft tissue injury claims. You may have a valid claim that entitles you to receive substantial compensation for your damages.