Injuries at Fitness Centers Could Increase with New Year's Resolutions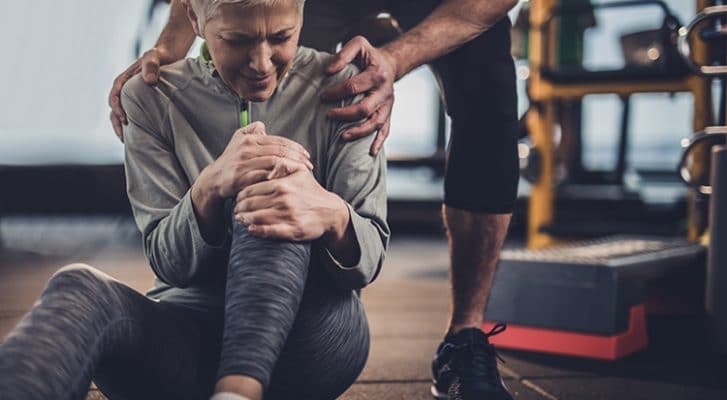 Did you resolve to exercise more or lose weight in 2019? Health-related resolutions are popular New Year's resolutions each year. As part of their resolution, many people join gyms and fitness centers during the first couple of months each year. Some fitness centers and gyms offer special discounts for individuals joining early in the year. However, while these facilities may see an increase in membership, they could also see an increase in injuries.
Getting Into Shape Could Result in an Injury
Losing weight and getting into shape are goals for joining a gym or fitness center. However, fitness centers and gyms are common locations of injuries. Exercise equipment, crowds, and slippery surfaces can combine to create an environment that increases the risk of injuries. If a facility does not enforce safety measures and maintain equipment, you could be injured.
Common reasons for fitness center injuries include:
Wet or slippery surfaces
Torn carpets or damaged flooring
Faulty or broken equipment
Insufficient lighting
Improperly maintained showers and locker rooms
Lack of safety equipment and instructions
Lack of general maintenance
Debris or items cluttering walkways
A fitness center has a duty to provide a safe environment for members and clients. If the facility neglects to address or correct unsafe conditions, the facility may be liable for damages if someone is injured.
Filing a Premises Liability Lawsuit Against a Fitness Center
If you sustain injuries at the gym or fitness center, you may be entitled to compensation under Indiana's premises liability laws. Even though you may have signed a release when you joined, a release does not absolve an owner or operator from all liability. If the facility was negligent in causing an injury, the law holds the facility responsible for damages.
Proving negligence can be difficult in a premises liability case. Our PBAR premises liability lawyers review your membership documents, conduct a thorough investigation, and research relevant laws to determine if the fitness center may be liable for your injuries.
You should not assume that you are responsible for your injuries until you consult with an Indianapolis premises liability attorney. The owners of the fitness center or gym will probably tell you that you signed a release and they are not responsible for any injuries. Do not rely on this information because they are trying to protect their best interest. Also, do not sign any releases or provide a written or recorded statement until you speak with an attorney. Always consult a personal injury attorney to discuss your legal rights and options for seeking compensation for your injuries.
Contact an Indianapolis Premises Liability Attorney for More Information
You may be entitled to compensation for your medical bills, lost wages, and other financial damages if you are hurt at the gym or a fitness center. You may also be entitled to compensation for the pain and suffering caused by the injuries.
Contact Poynter & Bucheri by calling 1-800-265-9881 or (317) 780-8000 to request your free consultation with an Indianapolis premises liability lawyer.