ATV Accidents in Indianapolis — Personal Injury Claims vs. Product Liability Claims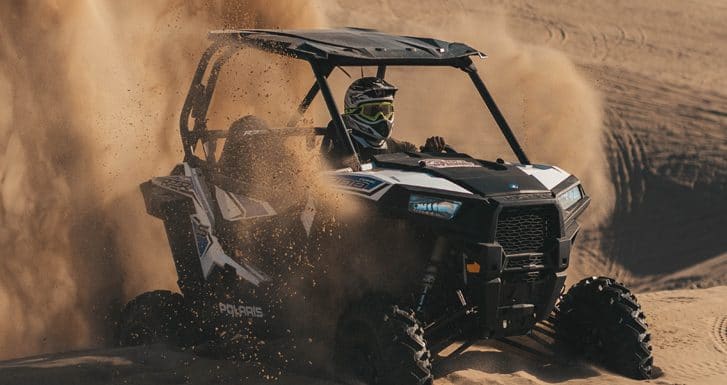 ATVs or all-terrain vehicles are popular in Indiana for recreation and work. However, injuries involving ATVs have risen in recent years. The reason for the rise in ATV accidents could involve several factors, including an increase in the number of ATVs being used, younger riders, inexperienced operators, and faulty equipment.
If you or your child sustains an ATV injury, you may be entitled to compensation. The first step is to determine why the injury occurred and who is responsible. Our Indianapolis ATV accidents attorneys investigate the circumstances leading up to the injury to identify liable parties and obtain evidence to prove fault. Contact our office to discuss your case with a member of our PBAR legal team.
Is It a Personal Injury Case or a Product Liability Case?
The circumstances and factors involved in ATV accidents determine what type of claim we need to file. In most cases, ATV accidents are filed as a personal injury claim or a product liability claim. In either case, you must prove the legal elements required to prove fault and liability.
Personal injury claims involving ATV accidents may arise from situations involving:
Reckless driving
Speeding
Distracted driving
Inexperienced drivers
Multiple riders on one ATV
Lack of proper supervision by adults
Racing
An example of a personal injury case may involve a parent failing to exercise reasonable care by allowing a young friend to ride an ATV with their child. Another example of a personal injury claim involving an ATV is when a driver is being reckless and cuts another ATV off causing an accident.
Product liability claims arise when an ATV or an ATV part is poorly designed or defective. Product manufacturers may be held liable when defective or dangerous products cause an injury. An example of a product liability claim involving an ATV would be an ATV catching on fire because of a defective fuel line. Another example would be a driver losing control because an ATV's brakes are defective.
Compensation for ATV Accidents in Indiana
You can receive compensation for the same types of damages regardless of whether you file a personal injury claim or a product liability claim. The type of injury claim is not a factor in the value of the claim. Factors that influence the amount of compensation you receive for ATV accidents include the severity of your injury, the length of your recovery, your financial losses, and whether you suffered a permanent disability.
Damages that may be included in an ATV accident claim include:
Medical bills
Loss of income
Property damage
Mental, physical, and emotional pain and suffering
Ongoing medical care
Future lost wages, including diminished earning capacity
Scarring, impairments, and disfigurement
Our legal team carefully documents your damages and losses to maximize the amount of compensation you may receive for your injury claim. You can assist us by keeping copies of all receipts and other evidence that proves your financial losses and expenses related to the accident and your injuries.
Contact an Indianapolis ATV Accident Attorney to Discuss Your Legal Options
Contact Poynter & Bucheri by calling 1-800-265-9881 or (317) 780-8000 to schedule your free legal consultation with an Indianapolis ATV accident attorney.