Avoiding A Slip and Fall Accident During an Indianapolis Winter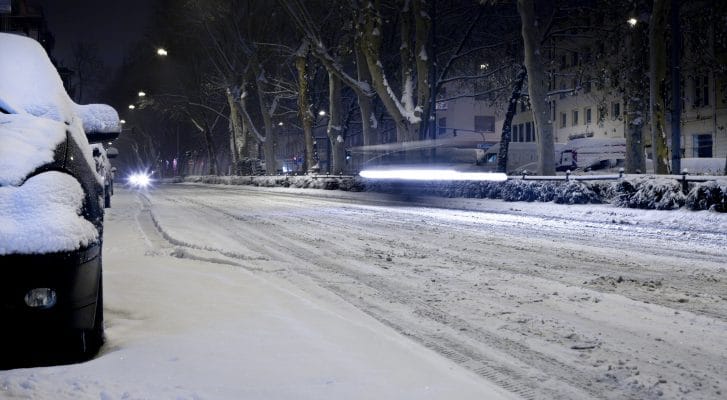 Winter weather can be brutal. Even though it is January, we have not seen the last of winter weather in Indianapolis. Slips and falls during the winter can cause severe injuries. Our Indianapolis slip and fall attorneys discuss ways you can avoid a slip and fall during winter weather and what you should do if you are injured in a fall on another person's property.
Avoiding A Slip and Fall Accident In the Winter
We cannot control the weather, but we can take steps to avoid falls when we must get outside during poor weather conditions. Some of the tips that can help you avoid a slip and fall accidentl this winter include:
Wear the right shoes. Shoes with slip-resistant soles can help avoid falls when the steps and walkways are covered with ice and snow. If you intend to wear dress shoes with smooth soles, you may want to wear snow boots or other winter-weather shoes and change your shoes once you arrive at your location.

Slow down! When you are crossing slippery surfaces, slow down to avoid a fall. Rushing across snow and ice can increase your chance of falling.

Try to keep arms free when walking outside. Carrying packages or other items can make it more difficult to maintain your balance when walking across slick surfaces. Placing your arms out to your sides can help you maintain your balance and reduce the risk of falling.

Use extra care when getting into and out of a vehicle, especially a vehicle with steps or a high step-up.

Be cautious when entering buildings and watch for slippery floors. Snow and ice falling from shoes and clothes can make floors very slick and dangerous.

Avoid steps, curbs, and uneven surfaces whenever possible.
If you experienced a slip and fall accident, seek medical attention immediately. The soreness and stiffness you experience after a fall could be an indication of a more serious injury. It is usually best to have a complete physical after a fall to rule out serious injuries.
What Should You Do After a Fall on Another Person's Property?
You should report the slip and  fall accident immediately to the property owner or property manager. You need to seek medical attention to protect your health and document your injuries. If possible, take photographs and make videos of the accident scene, especially if the area has not been cleared of snow and ice, warning signs are not visible, and rugs have not been placed on the floor.
If an eyewitness is available, ask the person for his or her name and contact information. It is also a good idea to keep your clothes and shoes in a safe place until after you speak with an attorney.
Contact an Indianapolis Slip and Fall Accident Attorney for a Free Case Review
The Indiana slip and fall attorneys of Poynter & Bucheri are here to help you when you are injured in a fall. Call 1-800-265-9881 or (317) 780-8000 or visit our contact page to request a free consultation with an Indianapolis slip and fall attorney.