Five Mistakes That Hurt Your Accident Claim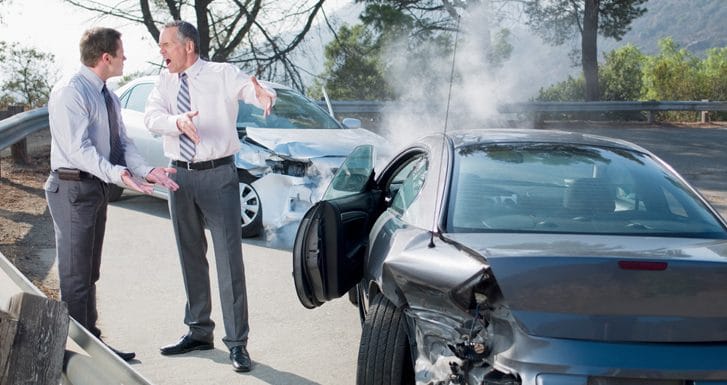 The weeks and months after an accident can be confusing and frustrating. Some accident victims sustain traumatic injuries and incur substantial financial losses. It can be difficult to know what to do in the aftermath of an accident. In some cases, the steps you take can hurt your chance of recovering full compensation for your injuries and losses from an accident claim.
The PBAR legal team guides clients through the process of filing an accident claim to reduce your stress. We help clients avoid some of the common mistakes many accident victims make that hurt their chances of receiving a fair settlement for their accident claim.
Five Huge Mistakes People Make After an Accident
Agreeing to provide a recorded or written statement.
The insurance adjuster may ask you to provide a recorded or written statement so that he can "process your claim." Some adjusters imply that they cannot process your claim, or you cannot receive money for your claim unless you provide a statement. Before you provide any statement to the insurance provider for the other party, you need to talk with an Indianapolis personal injury attorney. Adjusters are trained to ask leading questions.  Something you say that seems innocent could hurt your claim.
Failing to see a doctor or follow through with a treatment plan.
The insurance company may use a delay in medical care or failure to follow your doctor's treatment plan as a reason to deny your claim. The company may argue that you are not as seriously injured as you claim or you would have seen a doctor sooner. Therefore, it is always best to be checked by a physician as soon as possible after an accident. You want to protect your health and your legal rights by documenting your injuries.
Signing a medical release for the insurance company.
Do not sign a medical release for the insurance company before you consult with an Indianapolis personal injury attorney. The company may attempt to access your entire medical history. Insurance companies like to use pre-existing conditions and old injuries to undervalue injury claims.
Accepting a settlement without discussing the claim with an attorney.
Once you sign a settlement agreement, you are bound to the terms of the agreement. However, most settlement agreements prevent you from seeking any additional compensation, regardless of the facts in the case. Therefore, before you accept a settlement offer, you need to ensure that you are receiving the maximum amount allowed by law for your claim. An experienced personal injury attorney in Indianapolis can confirm whether or not the settlement is fair.
Using Social Media and posting information online.
It is common for many people to update friends and family about their accident online. However, posting information online could hurt your accident claim. Defense attorneys and insurance companies may gain access to your social media accounts. A talented defense attorney can twist the meaning of an innocent picture or comment to make the jury believe you are not truthful about your damages.
Contact an Indianapolis Personal Injury Attorney for More Information
Contact Poynter & Bucheri online to request a free case review by completing our contact form and get directions to our office. You can also call our office at 1-800-265-9881 or (317) 780-8000 to request your free consultation with an Indianapolis personal injury attorney.