NHTSA Releases 2017 Alcohol-Impaired Driving Information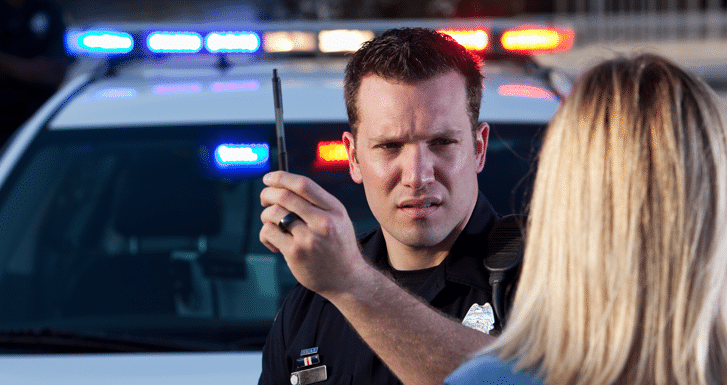 Last month, the NHTSA released its 2017 Traffic Safety Facts related to alcohol-impaired driving. There was a slight decrease in the number of DUI-related fatalities from 2016 to 2017. Unfortunately, 10,874 individuals lost their lives in DUI accidents in 2017 (an average of 1 person every 48 minutes). Fatalities in alcohol-impaired driving accidents represented 29 percent of the total traffic fatalities for 2017.
Who is Responsible for Injuries and Deaths in DUI Accidents?
In addition to fatalities in drunk driving accidents, thousands of people are injured in DUI accidents each year. As with other motor vehicle accidents, the driver responsible for causing the crash is liable for any damages resulting from the crash. Therefore, if the drunk driver caused the crash, the drunk driver can be held liable for damages. However, you must prove an alcohol-impaired driver caused the crash before you can recover compensation from that driver.
Therefore, we encourage you to contact the PBAR legal team to discuss the steps you should take right now to protect your right to receive money for your DUI accident claim. In some cases, it could be difficult to prove that the drunk driver caused the collision without assistance from an accident reconstructionist or other accident expert.
Does Automobile Insurance Cover DUI Accidents?
When a driver causes a car crash in Indiana, the driver's liability car insurance typically pays claims filed by accident victims injured in the crash. Even though the driver was intoxicated at the time of the crash, his or her liability insurance should cover the claim. Accident victims may receive compensation for their:
Loss of income
Medical expenses
Property damage
Non-economic damages (physical pain and emotional suffering)
However, before the insurance company pays any money to an accident victim, the company investigates the accident to determine fault. The fact that the driver was drunk at the time of the crash does not necessarily mean the driver caused the collision. Even though it is likely that the drunk driver was responsible for causing the car crash, the insurance company confirms fault before paying any claims.
For this reason, you should treat a DUI accident as you would treat any other accident. You should consult an Indianapolis DUI attorney as soon as possible after the crash. You also need to make sure that you seek medical care immediately after the crash to document your injuries. An Indianapolis DUI accident attorney performs an accident investigation to determine the cause of the crash and gather evidence to prove fault. With the help of an experienced attorney, you can take steps to hold the drunk driver accountable for his or her actions.
Contact an Indianapolis DUI Accident Attorney For More Information
If you believe the person who caused your car accident was intoxicated or impaired, our Indiana DUI accident attorneys can help you fight for just and fair compensation. A Poynter & Bucheri representative is available 24/7 for your convenience.
Call 1-800-265-9881 or (317) 780-8000 to request your free consultation with an Indianapolis drunk driving accident attorney.