Filing a Claim for PTSD After an Indianapolis Motorcycle Accident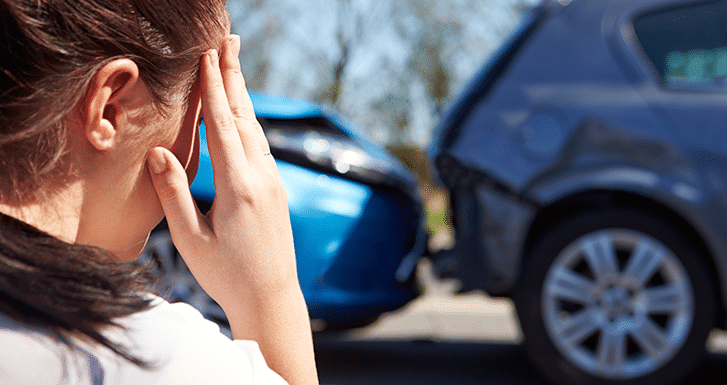 A motorcyclist or rider can suffer a variety of injuries in a motorcycle accident. Some injuries caused by a motorcycle cycle may not be visible, such as PTSD. PTSD or Post-Traumatic Stress Disorder is a psychiatric disorder that can develop after a traumatic event. Traumatic events that may cause PTSD include motor-vehicle accidents, natural disasters, combat during war, and violent assaults.
Motorcycle accident victims who develop PTSD can experience debilitating conditions that interfere with their ability to work or function during normal daily activities. Our Indianapolis motorcycle accident attorneys can help you file a claim for PTSD after a motorcycle accident to recover compensation for your damages and losses.
What are the Symptoms of PTSD?
It can be difficult to recognize PTSD after a motorcycle crash. Most people associate PTSD with combat veterans. However, victims of a motorcycle accident and witnesses may also develop PTSD after a motorcycle crash. It is important to recognize the symptoms of PTSD and report the symptoms to your doctor immediately so that you can receive treatment for PTSD.
Common symptoms of PTSD after a motorcycle crash include:
Nightmares and night terrors
Reliving the accident throughout flashbacks
Anxiety, depression, and other mental disorders
Negative feelings and thoughts
Avoiding people and situations that remind you of the accident
Fear, sadness, or anger
Guilt related to the motorcycle accident
Substance abuse and destructive behavior
Suicidal thoughts
Unable to work or concentrate
Withdrawal from family and friends
Loss of enjoyment in activities you once enjoyed
Symptoms of PTSD may develop within a few weeks or months after a motorcycle crash. However, you may also develop PTSD symptoms several months after the crash. For a diagnosis of PTSD, you need to experience the symptoms for at least a month. Understanding the symptoms of PTSD and seeking medical care are the first steps in dealing with the condition.
Filing a PTSD Injury Claim After an Indianapolis Motorcycle Accident
Filing a PTSD claim related to a motorcycle crash can be a complicated matter. Insurance companies fight claims for emotional or mental injuries after a traffic accident. Proving mental distress and psychological injuries can be difficult. An experienced Indianapolis motorcycle accident lawyer can help.
You can increase your chance of recovering compensation for your PTSD by keeping a detailed record of your symptoms and seeking medical treatment when symptoms appear. Your attorney will work closely with you and your doctor to document your symptoms for your claim.
Depending on your situation, you may be entitled to recover compensation for your:
Medical treatment
Lost wages
Physical injuries
Emotional and mental suffering
Other financial losses
Contact an Indianapolis Motorcycle Accident Attorney Now
Poynter & Bucheri represents accident victims in the greater Indianapolis area. If you are injured in a motorcycle crash, our legal team is here for you. Let us handle your claim so that you can focus on your physical and emotional recovery.
Visit our contact page to request a free case review by completing our contact form and get directions to our office. Contact the PBAR legal team by calling 1-800-265-9881 or (317) 780-8000 to schedule your free consultation with an Indianapolis motorcycle accident lawyer.