Can Airbags Cause Injuries in an Indianapolis Car Accident?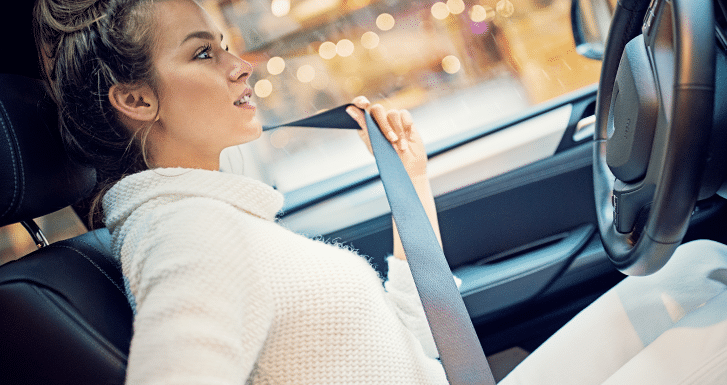 When deployed correctly, airbags can reduce the risk of serious injuries and life-threatening conditions in a car accident. Frontal airbags saved almost 50,000 lives between 1987 and 2015. According to the NHTSA, 2,756 lives were saved because of frontal airbags during 2016. Unfortunately, airbags do not always work they way they were designed to work. When the airbags are defective, deploy late, or deploy incorrectly, serious injuries may result. If a vehicle's airbag injures you, you may be entitled to substantial compensation. An Indianapolis car accident attorney can investigate the matter to determine if you have a personal injury claim for an airbag accident.
Why Do Airbags Cause Injuries?
Airbags deploy at speeds of roughly 100 mph. When something hits you at that speed, it can cause serious injuries, including broken bones. Sometimes, an airbag deploys a minute or two later than it should because of a sensor or mechanical problem. If your body has been shifted forward so that you are too close to the airbag, you could be injured.
Defective airbags are another source of injuries in car accidents. Takata airbags are linked to numerous injuries and deaths in the United States. In some cases, an airbag may explode when it deploys causing projectiles to injure passengers in the vehicle. Chemicals used to deploy the airbags can also cause injuries in some cases.
Can You Prevent Airbag Injuries in a Car Accident?
You can take some steps to decrease the chance that you will be injured if an airbag deploys during a car accident. First, you should always wear a seatbelt and avoid sitting close to the steering wheel or dashboard. Your seatbelt will help keep your body from shifting forward into the area where the airbag will deploy.
Children should not sit in front of airbags, including infants in car seats. Airbags can cause severe injuries to a child during a car crash. Make sure that you follow all laws and manufacturer's instructions for the use of airbags when you have children in a vehicle.
If you are pregnant, you may want to avoid driving as much as possible. An airbag can cause your unborn child to be injured if it strikes your abdomen during a car accident.
Common Airbag Injuries in Automobile Accidents
Side and frontal airbags can cause a variety of injuries during a collision. Examples of airbag injuries include:
Broken bones, especially bones in the face and upper body
Loss of hearing
Chemical burns
Brain injuries
Injury to the eyes and nose
Broken and fractured ribs
Lacerations, impact burns, and abrasions
Internal bleeding and damage to internal organs
If you believe you suffered an airbag injury, you need to seek immediate medical attention. You should also preserve all pieces of the airbag and try to retain possession of your vehicle until you can consult with an Indianapolis car accident lawyer.
Contact Poynter & Bucheri to Schedule a Free Case Review
Our Indianapolis car accident attorneys can review your case during a free consultation. Call 1-800-265-9881 or (317) 780-8000 to schedule an appointment with one of our Indianapolis car accident attorneys.