What Do You Need to Know About Indianapolis Motorcycle Crashes?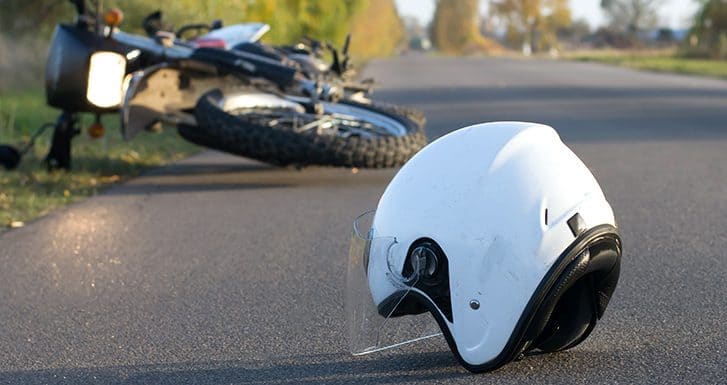 The number of fatal motorcycle crashes increased by 5.1 percent from 2015 to 2016 nationwide. During 2016, 5,286 people died in motorcycle crashes in the United States. Ninety (90) of those motorcycle accident fatalities were in Indiana. In addition to the fatalities, motorcycle accidents injure thousands of people each year.
The PBAR legal team believes riders need to know several things about riding motorcycles in Indianapolis. Below is information our legal team wants to pass on to motorcyclists and others who may have been impacted by an Indianapolis motorcycle accident.
What Are the Common Factors That Cause Motorcycle Crashes?
The factors in motorcycle crashes vary; however, many of the factors relate to driver error, road hazards, and weather conditions. Some of the most common causes of motorcycle crashes include:
Alcohol and Drugs — Impaired driving is a common cause of motorcycle crashes. Riders and other motorists who are under the influence of alcohol or drugs are a danger to themselves and everyone on the road.
Speeding and Reckless Driving — Some riders believe there is only one speed when riding a motorcycle — fast. In addition to motorcyclists speeding, other motorists who speed can cause a motorcycle crash.
Distracted Driving — Motorcyclists and other drivers are guilty of a variety of distractions that lead to crashes.
Failing to Yield the Right of Way — Drivers are notorious for turning left in front of a motorcyclist. Whether it is because of a distraction or simply not paying close enough attention to see the motorcycle, drivers who fail to yield the right of way can be held liable for their negligent actions.
Following Too Closely — Following too closely is another cause of motorcycle accidents when drivers are unable to stop before crashing into the rear of a motorcycle.
When another driver causes a motorcycle crash, that driver can be held liable for damages caused by the crash. However, insurance companies often blame the motorcyclist citing false and misleading stereotypes about motorcyclists. The PBAR legal team stands with motorcyclists to fight for justice when insurance companies refuse to pay valid injury claims.
Motorcycle Accidents Cause Catastrophic Injuries
Because a motorcyclist does not have the protection of a vehicle surrounding the rider during a collision, the rider often suffers catastrophic injuries from the collision. Some of the common injuries sustained in motorcycle crashes include:
Friction burns, scrapes, and lacerations
Spinal cord injuries and back injuries
Traumatic Brain Injuries (TBIs) and other brain & head injuries
Fractures and broken bones
Neck and shoulder injuries
Internal bleeding and damage to internal organs
Foot, hand, and joint injuries
Paralysis
The injuries sustained in a motorcycle crash can have long-term consequences for the rider. Many motorcyclists suffer permanent impairments and disabilities because of injuries sustained in a motorcycle crash.
Contact Poynter & Bucheri for a Free Case Review with an Indianapolis Motorcycle Crash Attorney
You may receive substantial compensation for your injuries and damages. In addition to compensation for your financial losses, you may also receive compensation for your physical pain, emotional suffering, mental anguish, and permanent impairment.
Visit our contact page to request a free case review by completing our contact form and get directions to our office. Call 1-800-265-9881 or (317) 780-8000 to request your free consultation with an Indianapolis motorcycle crash attorney.