What are the Steps to Take After an Indiana Car Accident During the Holidays?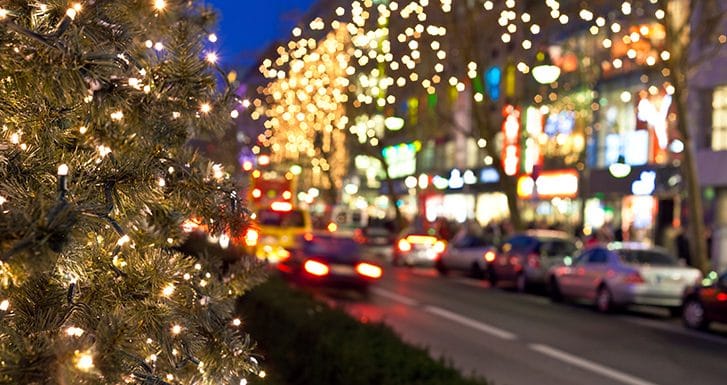 The steps you take following a car accident during the holidays are the same steps you should take after any car accident. Because so many of our friends and clients will be traveling beginning this week through the end of the year, we thought it would be a good time to review the basic steps to take after a car accident in Indianapolis or any other city.
Steps to Take After a Car Accident
Whether you are driving a car, truck, or motorcycle, the steps you take after a crash could have a significant impact on your ability to recover compensation from the at-fault party.
The easiest and quickest way to report a traffic crash is to call 911, especially if you are out of town. Even though you may not be seriously injured, you need an official record of the crash. If you are involved in a hit and run or your vehicle is hit in a parking lot, you also need to contact the police to document the crash so that you can file a claim with your insurance company.
Go to the Emergency Room or the Doctor.
You also need to document your injuries for an injury claim. Some injuries may have delayed symptoms. For your health and the insurance claim, make sure you see a doctor as soon after a crash as possible.
Try to Document the Accident Scene.
This accident step may not be practical or safe in all situations. If possible, take photographs of the accident a scene and make a video of the area, including the position of the vehicles, traffic signs, signals, skid marks, etc. Try to obtain contact information for any eyewitness at the accident scene.
Do Not Provide Statements or Sign Releases.
If the insurance company for the other driver requests a written or recorded statement or states that you need to sign a medical release to process your claim, you need to call our PBAR legal team immediately. You should always consult with an attorney before providing a statement or signing any documents for the other driver's insurance provider.
Avoid Using Social Media.
Anything you post online can impact your claim. Avoid using social media accounts or posting information online until you speak with an Indianapolis car accident lawyer.
Call Our Office for a Free Case Review.
Learn about your legal rights and other steps you should take to protect those legal rights with a free case review from a member of our PBAR legal team. It does not cost you anything to speak with an attorney. Therefore, take advantage of the free consultation to discuss how we can help you recover the compensation you deserve from the driver who caused the crash.
Contact an Indianapolis Car Accident Lawyer
The attorneys of Poynter & Bucheri are here to help you whenever you need an attorney, even during the holiday season. You can talk to someone 24/6 online or call 1-800-265-9881 or (317) 780-8000 to request your free consultation with an Indiana car accident lawyer.