What Should I Expect to Happen When I File a Personal Injury Claim?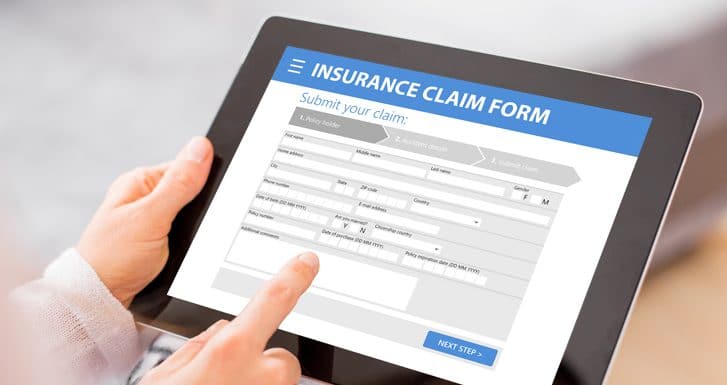 Have you been injured in a traffic accident, fall, dog bite, boating accident, or ATV accident? The aftermath of an accident can be overwhelming for some victims. As they try to recover from injuries sustained in the accident, they must also deal with a variety of situations. For instance, who is going to pay the medical bills from the accident? How will they pay their living expenses if they are out of work? Will they be able to get another vehicle if their car was totaled? Should they file an injury claim?
If you need help with an insurance claim, our Indianapolis accident attorneys can help. We can provide support and guidance as you navigate the process of filing a personal injury claim to recover compensation for your injuries and losses.  Call the PBAR legal team at 1-800-265-9881 for a free consultation today.
What Happens When I File an Injury Claim?
After you file an injury claim with the insurance provider for the at-fault party, the insurance company will assign one or more individuals to investigate the claim. In most cases, an insurance adjuster is a person who contacts you to discuss the claim.
Even if the cause of the accident is easy to determine, the adjuster may not offer a full settlement for all damages. The insurance company does not make money by paying large settlement claims. Therefore, adjusters try to limit liability and pay as little as possible for claims.
Therefore, it is usually in your best interest to consult with an Indianapolis accident attorney before discussing the claim with the adjuster for the other party. You can expect the adjuster to search for ways to undervalue your claim or deny your claim. Our attorneys search for ways to ensure you receive full compensation for all damages.
Other Things You Need to Know About the Settlement Process
If you are in the process of settling an accident claim, the following information can be helpful:
You can settle property damage claims without settling injury claims.
In most cases, an insurance provider settles the property damage claim quickly. However, you must still be careful when settling the property damage claim. First, you want to ensure you are receiving a fair settlement for the damage to your property. Also, you need to make sure that you are not releasing any right you have to file an injury claim.
You will not receive any funds until the claim is settled.
It can be difficult to deal with unpaid medical bills and other expenses while you are recovering from an accidental injury. However, you do not want to settle your claim until you are recovered fully, or your doctor has given you a prognosis and impairment rating. Settling your claim too quickly could result in a much lower settlement. Furthermore, when you settle the claim, you release the parties from future liability. In other words, if you settle, you cannot demand any more money even if you discover an additional injury.
You can settle even though you file a lawsuit.
In some cases, your Indianapolis accident attorney may advise you that you should file a lawsuit because the insurance company refuses to negotiate a fair settlement. Just remember, your claim can be settled even after you file a lawsuit at any time before a verdict.
Contact an Indianapolis Accident Attorney for Help
Call Poynter & Bucheri at 1-800-265-9881 or (317) 780-8000 or visit our contact page to request a free case review by an experienced Indianapolis accident attorney.