Should I File a Personal Injury Lawsuit for My Indianapolis Accident?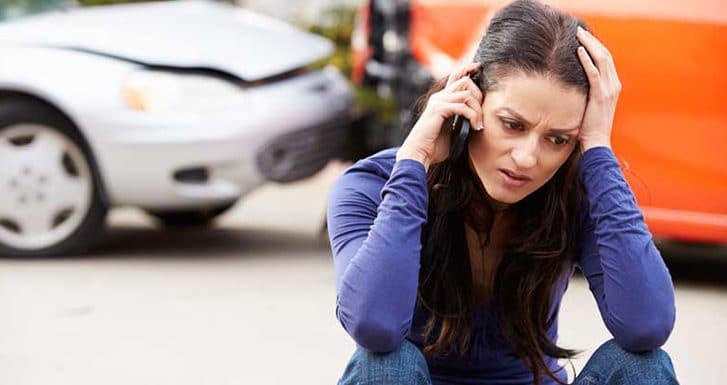 When another party injures you, you have the right to seek compensation for your damages under Indiana's personal injury laws. If you cannot settle your claim, you have the right to file a lawsuit seeking compensation for your damages. However, is it better to settle your claim outside of court or file a personal injury lawsuit?
If you are unsure what steps to take after an injury, we can help. Visit our contact page to request your free case review with an experienced Indianapolis personal injury lawyer.
Advantages of Settling Your Claim Outside of a Courtroom
Our goal is to help you recover the maximum amount of compensation available for your claim. In addition, we want to get you the money you deserve for your injury claim quickly while keeping your costs as low as possible. Settling your claim without filing a personal injury lawsuit is often the best way to accomplish these goals.
Some of the advantages of settling your accident claim without filing a lawsuit include:
Claims settled outside of court are typically settled much quicker. A lawsuit could take a year or more to move through the system to a trial.
A trial does not guarantee that you will receive any money. A jury could rule with the other party or could decide you are entitled to much less compensation than you allege.
There are additional fees and costs associated with filing a lawsuit and going to trial. You can usually save money by settling your claim outside of court.
When you settle a claim, you have a say in the outcome of the settlement. Filing a lawsuit places the decision in the hands of a judge and jury.
Filing a Personal Injury Lawsuit May Be Necessary in Some Cases
There are advantages of settling injury claims without filing a personal injury lawsuit. However, you may need to file a lawsuit to protect your right to a fair and just outcome. If the insurance company refuses to agree to a fair and equitable settlement, the only option you may have to recover the compensation you deserve is to file a personal injury lawsuit.
However, it is important to remember that filing a personal injury lawsuit does not mean that you must go to trial. Many personal injury lawsuits are settled before a trial occurs. In some cases, the insurance company realizes after conducting discovery that your case is strong, and you are likely to recover full compensation for your injuries and damages. The insurance company may determine it is best to settle the claim instead of taking the matter to trial. At that point, it is up to you and your attorney to weigh the options to decide what is best for you.
Choose an Indianapolis Personal Injury Lawyer Who is an Experienced Negotiator and Trial Lawyer
The Indiana personal injury lawyers on the PBAR legal team are seasoned negotiators who work diligently to settle your claim for the maximum compensation available. However, our lawyers are also experienced trial attorneys who are prepared to take your case to court if that is necessary to protect your rights and best interests.
Have you been injured in a car crash, slip and fall, or other personal injury accident? Call Poynter & Bucheri at 1-800-265-9881 or (317) 780-8000 to schedule a free consultation with an Indianapolis personal injury attorney.