Five Critical Steps to Take After a Hotel Accident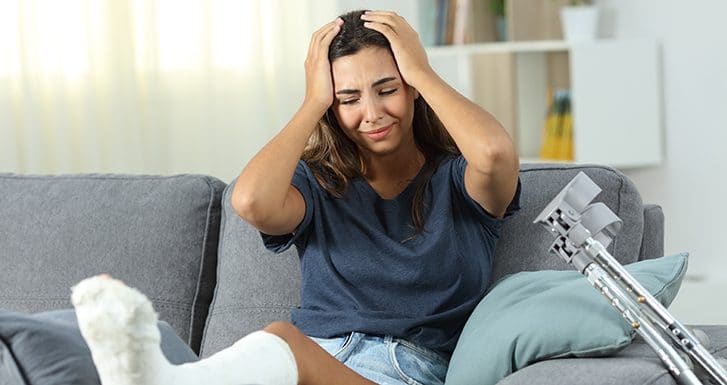 Do you plan to travel during the holidays? Maybe you are visiting relatives out of town or you are taking a well-deserved vacation. Regardless of the reason why you may be traveling during the holidays, you expect the hotel you stay in while you are out of town to be clean and safe. Even though hotels are subject to inspections by various officials, there could still be a dangerous or hazardous condition that could cause an injury.
Some of the common types of hotel injuries include:
Slips and falls
Food poisoning
Exposure to toxic mold or chemicals
Negligent security
Swimming pool accidents
Elevator accidents
Bedbugs
Electrical shock accidents
Whatever caused your injury, if the hotel is responsible, you might be entitled to recover compensation for your injuries and damages. An Indianapolis hotel injury attorney can help you file a claim against the hotel.
Steps to Take After a Hotel Accident
If you are injured in a hotel, it is important that you take the following steps to protect your legal right to compensation:
Notify the hotel management immediately about your injury.
You need to file a formal accident report and obtain a copy of the accident report. If the hotel does not accept a report, you need to make a note of everyone you attempted to report the accident to, including their name and position.
Create a video and take pictures of the accident scene.
Accident scenes can change greatly in just a few hours, especially if the hotel attempts to correct a hazardous condition. By taking pictures and making a video of the accident scene, you are preserving evidence that may be used to prove fault.
As soon as possible, seek medical attention for your injuries.
You need medical evidence of your injuries to recover compensation. In addition, you do not want a delay in seeking medical attention to harm your health or your personal injury claim.
Ask for the names and contact information of any eyewitnesses to the accident.
For instance, if someone saw you fall because of loose tiles, you should ask for that person's name and contact information.
Avoid using the internet to address the problem.
It may be tempting to write negative reviews on travel sites or use social media to call attention to the problem. However, each statement you make could have an impact on your claim. As with any personal injury claim, you should refrain from discussing the claim online or discussing your injuries and recovery online. Even though you may have the highest privacy settings for your social media accounts, a defense attorney may gain access to those accounts in some circumstances. Therefore, keep the conversations regarding the accident between you and your Indianapolis hotel accident attorney.
Do You Need an Indianapolis Hotel Accident Attorney?
If you are injured while staying at a hotel, the steps you take immediately after the accident can have a significant impact on your claim. Do not make a mistake that could cost you thousands of dollars. Let our Indianapolis accident attorneys help you with your injury claim.
Contact Poynter & Bucheri for your free consultation with an Indianapolis hotel accident attorney. Call the PBAR legal team at 1-800-265-9881 or (317) 780-8000.