Hit and Run Accidents are Increasing — What Should You Do After a Hit & Run Crash?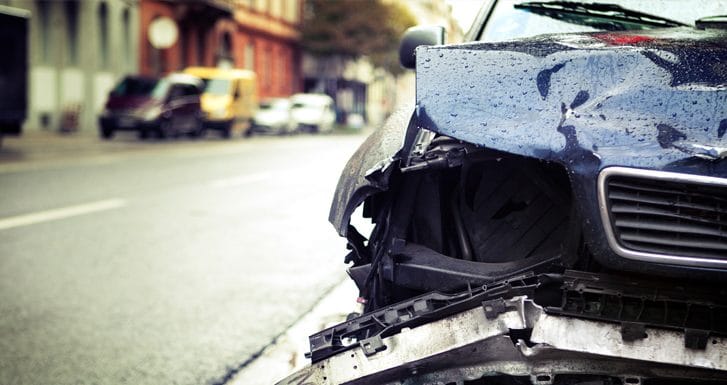 A recent analysis released by the AAA Foundation for Traffic Safety found that fatalities from hit and run accidents are at a record high in the United States.  Some of the disturbing facts about hit and run accidents from the study include:
Every minute, a hit and run accident occurs somewhere in the United States.
During 2016, hit and run crashes accounted for 2,049 fatalities, which is a 60 percent increase from 2009. This is also the highest number of hit and run fatalities ever recorded.
Deaths caused by hit and run collisions have increased by just over seven percent each year since 2009.
Almost sixty-five percent of the hit and run deaths are bicyclists or pedestrians.
Since 2006, an average of 682,000 hit and run collisions occurs each year in the United States. During 2015, there were approximately 731,100 hit and run accidents.
Dr. David Yang, AAA Foundation for Traffic Safety's executive director, said that hit and run crashes are trending in the wrong direction and the matter is a growing traffic safety challenge.
If a hit and run driver injures you, use the contact form to request a free case review by a member of our PBAR legal team.
Hit and Run Drivers are Breaking the Law
Leaving the scene of an accident in Indiana is illegal. Hit and run drivers are subject to criminal charges and penalties for leaving the scene of a traffic accident. However, hundreds of thousands of hit and run drivers break the law each year in the United States.
What Should I Do After a Hit and Run Accident in Indianapolis?
Call 911 immediately! Do not leave the accident scene. You need to document that you were in an accident with a hit and run driver. Ask the 911 dispatcher to send emergency medical services to treat your injuries.
If anyone offers assistance at the accident scene, you need to make sure that you ask for that person's name and contact information. Eyewitnesses can be beneficial in the criminal case as the police officers attempt to identify the driver. In addition, the eyewitness can provide testimony in an injury claim if your insurance company or the hit and run driver's insurance provider (if law enforcement identifies the driver) deny coverage for your claim.
Try to remember everything about the accident to relate the information to the police officer. Any detail you remember may assist the officers in tracking down the hit and run driver. Law enforcement officers use a variety of investigative tools to identify hit and run drivers. Do not lose hope! Law enforcement officers may identify the driver who caused the accident and left the scene and charge the driver with one or more traffic offenses.
As with any traffic accident, you need to see a doctor as soon as possible. A complete physical is usually recommended after a car accident. In some cases, an accident victim may suffer injuries that are not immediately known after the accident. Never ignore symptoms, regardless of whether you believe the symptoms are minor or serious.
When you can do so, you should contact an Indianapolis hit and run attorney to discuss your options for filing an injury claim. You may have one or more options for recovering compensation for your injuries and damages.
Call a PBAR Hit and Run Accident Attorney in Indianapolis for a Free Case Review
Call Poynter & Bucheri 1-800-265-9881 or (317) 780-8000 to request your free consultation with an Indianapolis hit and run accident attorney.