Could Hearing Loss Increase Risk of a Traffic Accident for Seniors?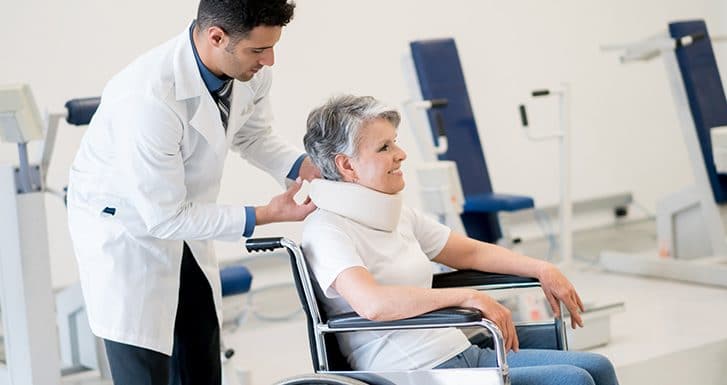 According to the NHTSA, there was a three percent increase in the number of traffic fatalities involving older people from 2015 to 2016. From 2007 through 2016, there was a 13 percent increase in traffic fatalities in older people. AARP reports that older drivers are safe drivers when compared to drivers in other age groups. Older drivers as a whole have fewer crashes than younger drivers. Increased fragility of older adults can explain the increase in fatalities for older adults in crashes.
However, a recent study of hearing loss in older adults appears to indicate that there is a correlation between hearing loss and accidental injury. The findings of the study suggest a "strong relationship between poorer hearing and accidental injury."
Even though the study did not prove hearing loss increased the risk of accidental injury, it did establish that a person with poor hearing was almost twice as likely to suffer an injury.
How Does Decreased Hearing Impact Driving Ability?
If someone operating a vehicle has decreased hearing, that person may not be able to hear horns blowing or sirens approaching. Therefore, the driver could miss a warning of potential danger until it was too late to avoid a collision.
When we are driving a vehicle, we need to use all our senses to operate the vehicle safely. The risk of an accident may increase if our vision, hearing, balance, coordination, or cognitive functions are impaired.
Seniors should consult a doctor if they notice a change in hearing. A hearing aid could help the older adult hear more clearly, especially when driving.
Older Drivers and Car Crashes
As we age, we naturally experience a decrease in some physical and cognitive functions. Unfortunately, some of those changes can significantly impact our ability to operate a vehicle safely. Sadly, many older adults do not acknowledge the change until they are involved in a traffic accident.
It can be very difficult to give up or limit driving because to do so is to give up our freedom. We take advantage of getting into our vehicle whenever we desire to go wherever we desire. If we have to give up driving, we must depend on public transportation, family, or friends. Therefore, many senior drivers may hide issues related to driving ability to avoid giving up their freedom.
You should talk to family and friends about signs that may indicate it is time to give up driving. If you are a senior driver or you need to talk to an older driver, the NHTSA, AAA, and IIHS provide valuable information about senior drivers, including tips and suggestions for talking with your loved one.
Contact an Indianapolis Car Accident Lawyer
It is important to seek legal counsel as soon as possible if you are a senior driver in an accident. Insurance companies may blame the accident on a senior driver even though the senior wasn't at fault for the crash.
Poynter & Bucheri represent accident victims and their families as they fight for justice. Call 1-800-265-9881 or (317) 780-8000 to request your free consultation with an Indianapolis car accident attorney.