2018 Halloween Activities in Indianapolis and Halloween Safety Tips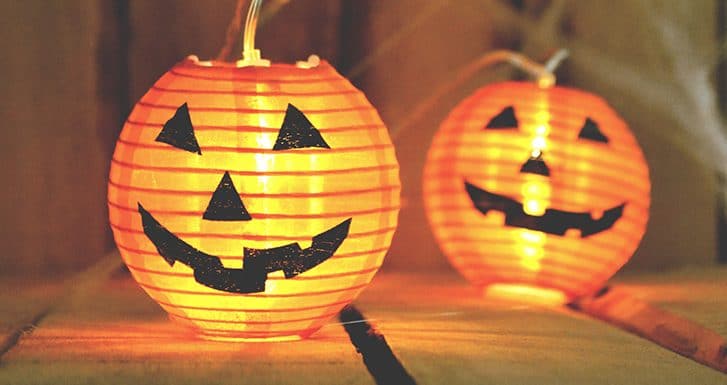 If you are searching for safe, fun Halloween events for 2018, Indianapolis has quite a few to offer. Many of the events are free to the public or cost a small fee to attend. Why don't you grab your little princesses, ghosts, comic book heroes, and monsters to head out to one of these Indianapolis Halloween events for 2018?
Children's Museum Guild's Haunted House
The Children's Museum of Indianapolis is hosting a "Grim-nasium" from October 14 through October 31. The Haunted House costs $8 from the museum box office.
Halloween ZooBoo runs from October 14 through October 28. Your kids will enjoy Halloween at the Indianapolis Zoo. Decorations, trick-or-treat stations, and other activities turn the zoo into a Halloween event for everyone.
Take a haunted hayride and see the Headless Horseman at Connor Prairie. In addition to the hayride, kids can enjoy the corn maze, barrel train ride, games, storytelling, magic shows, mini golf, pumpkin bowling, and much more. Check the website for dates, times, and cost.
Bring your little ones out for safe Halloween fun. The Halloween Village offers music, games, costume contests, and plenty of places to get candy. This is a FREE event!
Listing all the Halloween events near or in Indianapolis on one page is impossible. Therefore, we urge you to visit the website for Indy With Kids for a huge list of the fall and Halloween events in and near Indianapolis this year.
Halloween Safety Tips for Kids and Parents
It is important to review Halloween safety tips for keeping your little ones safe this Halloween:
Never allow children to go trick-or-treating alone
Teach children that they should never eat candy or treats until after mom or dad has checked them
Throw away candy or treats that are unwrapped or if they appeared to be tampered with in any way
Trick-or-treating in groups is safer than trick-or-treating alone
Do not approach homes unless the front lights are on and you can clearly see the front porch or steps
Beware of signs that warn of dogs or other hazards
Always walk on the sidewalk or as close to the edge of the road as possible
Add reflective tape to the hems of costumes to help motorists see children, especially for dark costumes
Flashlights and glow sticks are great for increasing visibility while trick-or-treating
Avoid masks that impair a child's ability to see clearly
Trick-or-treat in areas that you know
Choose a safe Halloween event instead of trick-or-treating
For more Halloween safety tips, you can visit the websites for CDC, Safe Kids, and the National Safety Council.
Our Indianapolis Personal Injury Lawyers Wish Everyone a Safe Halloween
The PBAR legal team wants everyone to have a safe and enjoyable Halloween season. However, if you or your child is injured, Poynter & Bucheri is here to help you. You can also chat with a representative 24/7 online to get the help you need now!
Call 1-800-265-9881 or (317) 780-8000 to request your free consultation with an Indianapolis personal injury lawyer.