What Should I Do If I Am in a Car Accident During a Vacation?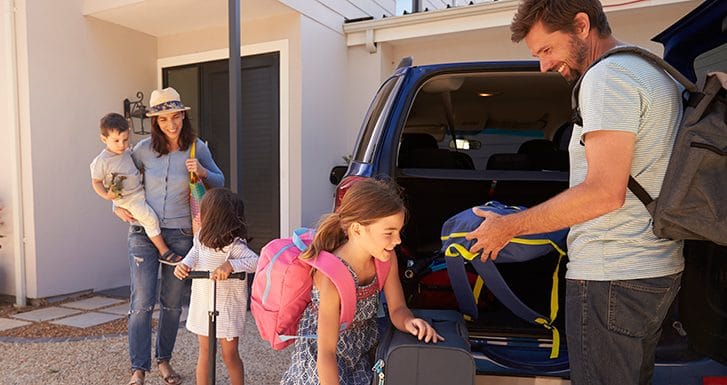 No one wants to be involved in a car accident, especially during a vacation. Being involved in a traffic accident at home is frustrating regardless of whether you suffer injuries or walk away from the crash. However, when you are on vacation, being in a car accident can be even more challenging. What do you do if you are in a rental car? Do you need to see a doctor? How do you report the traffic crash?
If you are involved in a car accident while you are on vacation in Indianapolis, the personal injury lawyers of Poynter & Bucheri can help. We have an experienced team of legal professionals who will answer your questions and provide you with support as you navigate the process of filing an accident claim in another state.
For our friends and family who may be going out-of-town, we offer the following steps for out-of-town car accidents.
Report the Car Accident
Because you are not familiar with the area, calling 911 is the easiest way to report a traffic accident. If you are unaware of your exact location, give the operator as much information as possible. If there are witnesses, the witnesses can help identify the specific location of the accident. You need a written record of the accident for insurance purposes. In addition, the other driver may deny liability if you agree to exchange insurance information without contacting the police.
Seek Medical Treatment for Injuries
If you do not go directly to the emergency room from the accident scene, you may want to see an urgent care physician before continuing your vacation. It is a good idea to have a physical examination after any car accident. Some injury symptoms are not present immediately following a crash.
Notify Your Insurance Provider
Even if the accident is not your fault, you should notify your insurance provider immediately. Many states have extremely low limits for automobile insurance coverage. You may need to file a claim against your underinsured motorist coverage depending on the damages.
Notify the Rental Car Agency
If you are driving a rental car, contact the rental car agency immediately. The rental car agreement may require you to take specific steps after a car crash. In addition, if the car is totaled, the rental agency can help arrange a replacement vehicle for you.
Documenting the Scene of the Accident
If possible, take pictures and make videos of the accident scene before the vehicles are moved. You want to capture the location of the vehicles and other evidence that can help prove the other driver caused the crash.
Ask for Eyewitness Information
If there are any eyewitnesses to the crash, you need to ask each person for his or her name and contact information. It can be exceedingly difficult to track down witnesses, especially when you do not live in the area.
Contact an Indianapolis Car Accident Attorney for Help
Filing an injury claim when you do not live in the area can be difficult without the assistance of a local attorney. The PBAR legal team is here to help you with your car accident claim.
Chat with a representative 24/7 or call 1-800-265-9881 or (317) 780-8000 to request your free consultation with an Indianapolis car accident attorney.