Are Electric Scooters Safe in Indianapolis?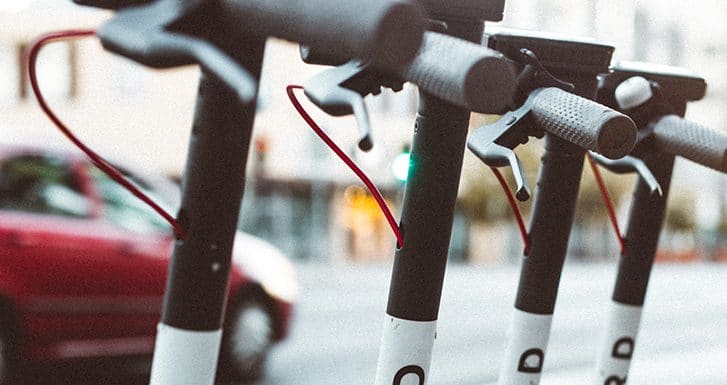 Electric scooters are becoming extremely popular in cities across the United States. Companies like Lime and Bird Rides are installing stations where individuals can rent electric scooters using their smartphones. The system is very similar to the bike-sharing system that many large cities have adopted to promote the use of bicycles to alleviate some of the traffic.
People find the scooters convenient and fun to use. However, accidents involving electric scooters have highlighted the need for caution. Scooters can travel up to 15 mph and are really no safer than any motorized vehicle.
Accidents Involving Electric Scooters
The Washington Post reports the emergency room visits related to electric scooter accidents are increasing. Two men died in electric scooter accidents last month. A man died in Dallas when he fell off the electric scooter he was riding on after being transported to the hospital. The scooter was found about 100 yards from the victim broken in half. Even though the incident appears to be an accident, his family believes someone else may have been involved. In another electric scooter accident, a man was killed in Washington, DC when an SUV struck him while he was riding the scooter. The SUV pinned the man underneath it.
Electric Scooters in Indianapolis
The City-County Council enacted regulations related to the use of electric scooters in Indianapolis. The regulations include fees for companies that want to rent electric scooters in the city and fines for individuals who violate the rules for the use the scooters.
The police department will be in charge of enforcing ridership rules for electric scooters, such as not permitting electric scooters on trials or sidewalks. Violations for illegally parked electric scooters will be enforced by the Department of Business and Neighborhood Services.
Causes of Electric Scooter Accidents
There are many reasons why it can be dangerous for individuals to use electric scooters. For example, many people do not wear helmets or other protective gear when riding scooters. In an accident, the rider has no protection because the scooter does not have a frame like a vehicle. It is also more difficult to see scooters because of the small size. Therefore, drivers who are not paying extremely close attention to the road may not see a rider until it is too late to avoid a collision.
Road conditions, such as potholes and road debris, can make it more hazardous to ride an electric scooter. In addition, electric scooters are not as stable as other motorized vehicles because they operate on two small wheels.
Riders are not required to have special training or experience to operate an electric scooter. Therefore, driver inexperience is often a contributing factor to electric scooter accidents.
Determining the cause of a scooter accident is important. By determining the cause of the crash, our PBAR attorneys can identify the parties liable for your injuries and damages. You can only recover compensation from the parties responsible for causing the electric scooter accident.
Call an Indianapolis Electric Scooter Accident Attorney for More Information
As electric scooters return to Indianapolis, the number of accidents involving electric scooters may increase. If you are injured in an electric scooter accident, seek immediate medical attention. After you receive treatment, contact our Indianapolis electric scooter accident attorney for a free consultation.
Call 1-800-265-9881 or (317) 780-8000 to request your free consultation with an Indianapolis personal injury lawyer.