Three Reasons to Hire an Indianapolis Personal Injury Lawyer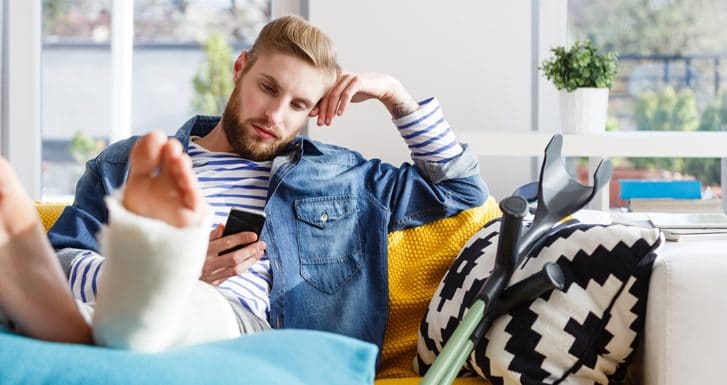 Many personal injury cases settle without filing a lawsuit. However, that does not mean you do not need an Indianapolis personal injury lawyer to protect your legal rights. Don't let the insurance company or attorney for the other party convince you that you can represent yourself. They may try to tell you that you can receive more money if you don't hire a personal injury attorney.
Before you believe an insurance representative, read the information below and contact our office for a free consultation.
Three Ways Our PBAR Legal Team Can Help You Receive a Fair Settlement
NUMBER ONE — Even the playing field with the insurance company.
Insurance companies do not like to pay large accident claims. Therefore, they employ teams of professionals. Investigators, adjusters, and insurance defense attorneys have one goal. The work to protect the insurance company's interest by limiting liability. Do not be tricked by an insurance adjuster who tells you that he has your best interest at heart. The insurance adjuster's job is to pay as little as possible, nothing if possible, to resolve your claim.
Tactics used by insurance companies to undervalue or deny claims include convincing the accident victim to provide a statement. Therefore, some companies may offer ridiculously low settlement offers before the individual has a chance to consult with an Indianapolis personal injury attorney.
Don't fall for insurance tactics designed to pay you less for your claim than your claim is worth. Instead, talk to a PBAR legal team member now about your case.
NUMBER TWO — A personal injury attorney understands the laws involved in your injury claim.
Indiana personal injury laws can be complex. Depending on the type of accident, your claim may involve one or more areas of law. You might have a claim involving laws related to negligence, premises liability, government liability, product liability, comparative fault, dram shop (liquor) liability, maritime and boating, or animal restraint. Consequently, you need an experienced Indianapolis personal injury attorney who has a comprehensive understanding of all the various areas of law related to personal injury.
In addition, you need an attorney who is a skilled and aggressive trial lawyer in addition to a practiced negotiator. If your case goes to trial, your attorney must understand the rules related to statutes of limitations, evidence, and procedure.
Our PBAR legal team has all the above qualifications and more!
NUMBER THREE — Establish your damages a and correctly calculate the value of your claim.
The insurance provider for the other party is not going to tell you if it is undervaluing your claim. Likewise, the insurance adjuster does not tell you if you are omitting damages that you could receive compensation for under Indiana's personal injury laws.
Our PBAR legal team works closely with you to document each expense and damage so that you have a better chance of recovering the maximum compensation allowable for your claim. We work with you to document your financial losses, including medical bills, lost wages, and other costs related to the accident and injury.
We also understand how to use the evidence in your case to substantiate and maximize a claim for non-economic or pain & suffering damages. Your pain and suffering damages include physical pain, emotional distress, permanent impairment, and mental anguish. Working with an experienced Indianapolis personal injury lawyer ensures the value of your claim is calculated correctly to maximize any settlement offers.
You can also chat with a representative 24/7

online to get the help you need now!
Contact Poynter & Bucheri Now for Your Free Case Review
For your free consultation with an Indianapolis personal injury attorney, call 1-800-265-9881 or (317) 780-8000 right now. You deserve a legal advocate who is competent, compassionate, and aggressive to protect your right to a fair and just settlement.