Do the New Car Seat Recommendations Change Indiana Car Seat Laws?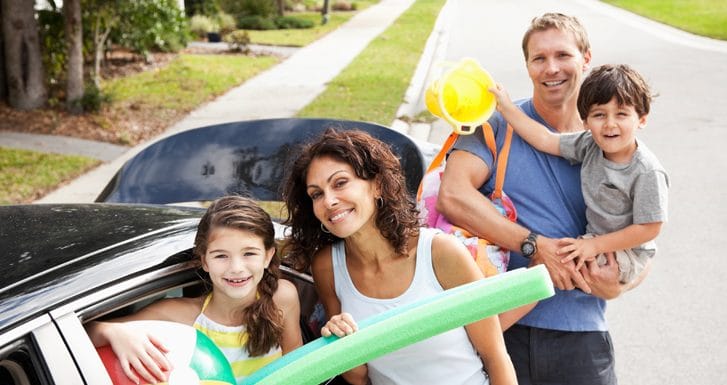 Parents want their child to be safe while in a vehicle and so does the Indiana legislature. Therefore, Indiana passed car seat laws that apply to children under the age of eight years.
Children must ride in a rear-facing child safety seat if the child is under the age of one year and weighs less than 20 pounds.
Forward-facing seats may be used once the child is at least one year or and weighs 20 pounds or more.
Children may use a booster seat once they weigh at least 30 pounds.
Children under the age of eight years must use a child safety restraint based on the child's weight and height. Parents should check the manufacturer's specifications to ensure they choose the correct car seat or booster seat for their child.
Children between the ages of eight and 16 must use the vehicle's seat belts unless using a child safety restraint.
Check the information provided by the ISP:

Automotive Safety Program website for more safety information related to car seats, including a list of
New Recommendations for a Car Seat Deletes an Important Age Limit
The changes in car seat recommendations that were released last month by the AAP (American Academy of Pediatrics) may not cause the state to change its car seat laws. However, parents should regularly check to ensure they comply with all state car seat laws.
The previous recommendations stated that children remain in rear-facing car seats until they were over two years of age. However, in reviewing the data from one study, the AAP decided to update its recommendation to remove the age specification.
According to the AAP, children are safer in rear-facing car seats. Rear-facing seats help absorb the impact of a collision. In addition, a rear-facing car seat cradles the child's head and neck to help reduce injury in a crash. Because many manufacturers now make rear facing models that accommodate children up to 40 pounds, toddlers may remain in a safety seat longer than two years.
Therefore, the new car seat recommendation is that parents leave their child in a rear-facing safety seat until the child exceeds the safety seat height or weight restrictions.
You can view the entire AAP article here for additional information about car seat safety.
Contact an Indianapolis Child Injury Attorney if You Have Questions
Poynter & Bucheri represents families when a child has been injured. Our Indianapolis child injury attorneys determine if the car crash, the car seat, or a combination of both caused your child's injury. Safety seats are recalled for a variety of reasons. If the car seat contributed to your child 's injury, you might have a product liability, claim against the manufacturer in addition to an injury claim against the driver who caused the crash.
Visit our contact page to request a free case review with one of our experienced PBAR attorneys. You may also call 1-800-265-9881 or (317) 780-8000 to schedule a free consultation with an Indianapolis child injury attorney.