Safety Tips for Preventing Boating Accidents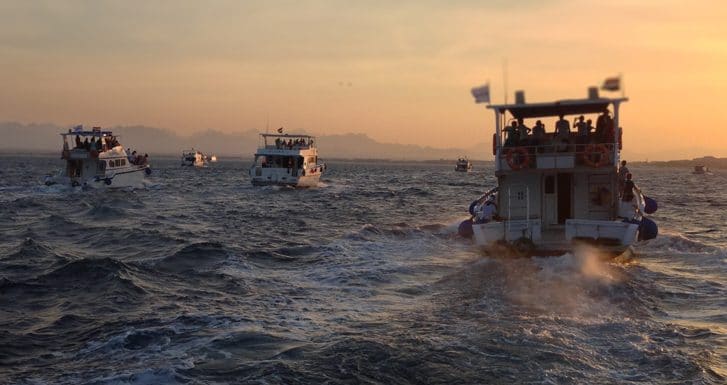 Boating is an enjoyable recreational activity. However, a perfect day on the water can turn tragic in a few seconds. Each year, thousands of people are injured or killed in boating accidents in the United States. However, safe boating practices before and after the trip avoids boating accidents.
At PBAR, we represent individuals and families who have had their lives turned upside down because of a person's negligence and recklessness. We urge you to be safe when boating and to contact our office if you or a family member is injured in a boating accident.
What Can You Do To Avoid a Boat Accident in Indiana?
The PBAR legal team wants everyone to enjoy safe boating in our state. Therefore, we offer the following boat safety tips to help you reduce the risk of injury while boating.
Check all safety equipment before heading out.
Each time you plan to head out on your boat, you need to check the safety equipment. There should be enough life jackets for each person on board, including the correct sizes for each passenger. You need to ensure you have a working fire extinguisher, First Aid Kit, working anchor, emergency supplies, and working boat lights and horns.
Never operated a boat under the influence.
DUI boating is a crime, and it is extremely dangerous. You should never operate a boat while under the influence of alcohol or drugs. In addition, if passengers enjoy alcohol during the boat trip, do not allow guests to swim if impaired by alcohol.
Monitor the weather conditions carefully.
It is a good idea to have a weather radio on your boat and to monitor the radio during your trip. Changes in weather conditions can occur rapidly. Being on the water during a storm can be extremely dangerous. You should always check the weather conditions before you leave the dock and while you are on the water.
Avoid speeding and reckless driving.
Speeding and reckless driving causes many boat accidents. Maintain a safe speed, avoid distractions, and avoid showing off to reduce the risk of a boating accident.
Follow all navigation and boating laws and rules.
You should know the rules and laws regarding boating in Indiana. The rules for safe boating are just as important as traffic safety rules. Following navigation and boating laws can reduce the risk of injury while boating.
Take an accredited boating class.
If you have never owned a boat, you should consider taking an accredited boating class. Many boating injuries and deaths occur because operators are inexperienced and unfamiliar with operating a boat.
For more information about boating safety, visit the website for the Indiana Department of Natural Resources.
Call an Indianapolis Boat Accident Attorney for More Information
If you or a loved one is injured in an Indiana boating accident, we want to help. You should not be expected to understand personal injury laws or boating laws. You should not be forced to deal with aggressive insurance adjusters and insurance attorneys who want to settle your injury claim for less than you deserve.
The Indianapolis boat accident attorneys of Poynter & Bucheri handle the legal aspects of your claim so that you can focus on your health and your recovery.
You can contact with an Indianapolis personal injury lawyer. our office online or call 1-800-265-9881 or (317) 780-8000 to request your free consultation with an Indianapolis personal injury lawyer.