What is a Pain and Suffering Journal?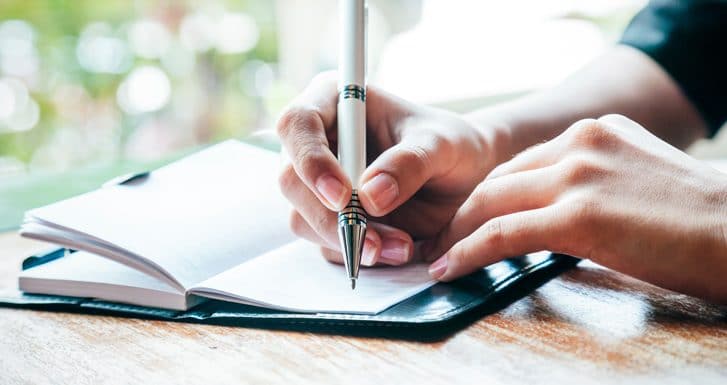 When you are injured in a traffic accident, fall, or other personal injury accident, you suffer a variety of damages. In addition to your physical injuries, you might incur substantial financial losses related to the accident and your injury. Under Indiana's personal injury laws, you can file a civil claim against the person responsible for the injury to recover your financial losses.
However, you also suffer physical pain and discomfort associated with your injuries. You might also suffer emotional stress and mental anguish. The state's personal injury laws also allow you to recover compensation for these noneconomic damages in addition to the financial losses. However, proving noneconomic damages can be difficult. A pain and suffering journal might help you receive the compensation you deserve.
Pain and Suffering Damages in a Personal Injury Accident
The courts cannot undo the pain and suffering you endure because of another person's negligence and recklessness.  The only remedy the court can offer is a monetary award. Some personal injury claims can take up to a year or longer to settle after your doctor releases you. It is impossible to know how an insurance company will handle a claim. Our attorneys diligently pursue your claim to get your money to you as quickly as possible, but it could take some time. If we need to file a lawsuit because the insurance company refuses to compensate you for your damages, it could take even longer to settle the claim.
Therefore, your Indianapolis personal injury attorney may advise you to keep a pain and suffering journal to help detail how you suffered during your recovery. Even though you remember every detail of your recovery as you are struggling with pain each day, it can be difficult to recall these details a year or two after the accident.
A pain and suffering journal is a way to memorialize the details of your recovery so that you can recall them later. In addition, a pain and suffering journal can help your attorney as he prepares the initial settlement demand. Details about your daily pain level, family events you missed, and your mental and emotional state during your recovery are important details we can use as evidence of your noneconomic damages.
Some tips to keep in mind when you are entering information include:
Be realistic. Do not understand or overstate your pain and discomfort. Be honest and truthful.
Setting a scale for your pain level, much like they use at the hospital, is useful. However, you should also add other information about how you suffered in addition to a "number" for the pain level.
Document your doctor's orders and notate how you followed your treatment plan.
Do not forget to add notes about your mental and emotional state. If you have nightmares, flashbacks, depression, anxiety, or other issues, make sure you talk about that in your journal.
Taking pictures of your injuries during recovery for your journal may also help document the difficult journey to recovery.
Your Indianapolis personal injury attorney may want you to note other information in your pain and suffering journal. You should discuss the journal with your attorney.
Contact an Indianapolis Personal Injury Attorney for Help
For your free consultation with an Indianapolis personal injury attorney, contact our office by calling 1-800-265-9881 or (317) 780-8000.