Why Does My Indianapolis Personal Injury Attorney Send a Settlement Demand Letter?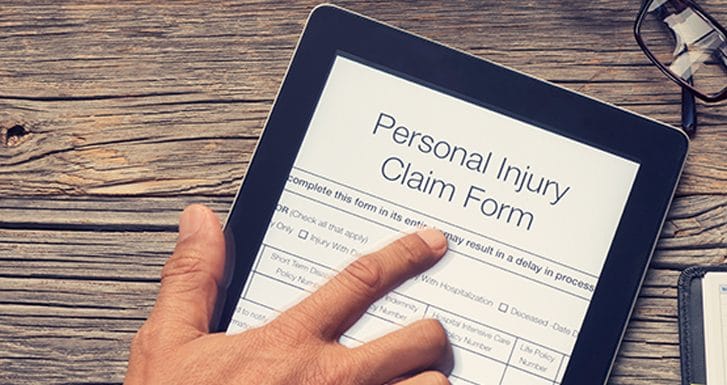 Have you been injured in an accident? If so, you might be entitled to compensation from the party who caused the accident. Victims of car crashes, motorcycle accidents, falls, ATV accidents, boating accidents, truck accidents, or dog bites can file a civil action to recover compensation for damages. To recover money for a claim, you must prove that the other party caused the incident that resulted in your injury.
Our Indianapolis personal injury lawyer will investigate your accident to identify the liable party and gather evidence to prove fault. We also help you document your damages so that we can maximize the amount you might recover for your injury claim.
What is a Settlement Demand Letter?
If possible, we attempt to settle your injury claim without the necessity of filing a civil lawsuit. Settling cases outside of court usually saves time and money. However, if the insurance company refuses to act in good faith to settle your claim, our Indianapolis personal injury lawyers will not hesitate to file a civil lawsuit to protect your legal rights.
Before we contemplate a civil lawsuit, we give the insurance company a chance to settle the injury claim by sending a settlement demand letter. The settlement demand letter is not prepared until your doctor releases you from care. We want to ensure we include all damages in the settlement demand letter to increase the value of your claim.
Drafting the Demand Letter
The demand letter is a detailed argument for payment of your claim in the amount we propose within the letter. While each case is different, components of a typical settlement demand letter include:
Description of the incident that led to your injury
Details about how the incident led to your injury
Allegations of fault, including details why we hold the other party responsible for your injuries
Description of your injuries, including copies of applicable medical records
Copy of the accident report, if applicable
A detailed account of financial losses, including lost wages and medical expenses
Proof of financial losses
A detailed description of your pain and suffering, including your struggle to recover from your injuries and a description of any permanent impairment or disability
Formal demand for settlement (the amount we expect to recover for your claim)
If the insurance company accepts our offer, we proceed to obtain releases and receive the money from the insurance company. However, in many cases, the insurance company sends a counter offer for a lower amount. Our attorneys negotiate with the insurance company for an amount that is fair based on the facts in your case.
Filing a Civil Lawsuit
As discussed above, if the insurance provider refuses to pay a fair amount to settle your claim, we may advise you to file a civil lawsuit. If we file a civil lawsuit, we will continue to try to settle the injury claim while we aggressively prepare for trial. We can settle the claim at any time before a decision by the jury.
Contact Our Indianapolis Personal Injury Law Firm for More Information
If a negligent person injured you, do not wait to contact an attorney.  It is better for your claim if your attorney begins an investigation as soon as possible after an accident. In addition, an Indianapolis personal injury lawyer can help you avoid common mistakes that can harm your claim.
Call 1-800-265-9881 or (317) 780-8000 to request your free consultation with an Indianapolis personal injury lawyer.