Five Pieces of Evidence Used To Prove Liability in an Indianapolis Traffic Accident Claim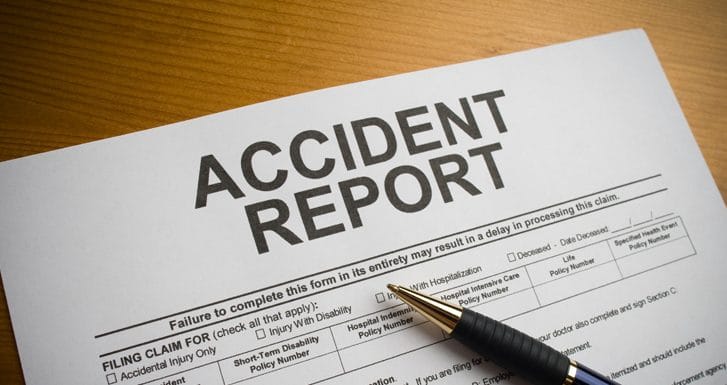 Have you been injured in an Indianapolis traffic accident? If so, you might be entitled to compensation for your injuries and damages. However, you must prove that the other driver caused the crash to recover any money for your claim. Therefore, you must have evidence proving how the collision occurred.
Contact our office to discuss how we can help you with your claim by conducting a thorough accident investigation to obtain evidence for your accident claim. Beginning an accident investigation as soon as possible after the crash can prevent crucial evidence from being lost or destroyed.
Five Key Pieces of Evidence in a Car Accident Case
There are many different types of evidence in a car accident claim. Below are five examples of evidence that can help prove liability in a car crash claim:
You need a police report to document the collision. An accident report is an independent document that corroborates that the crash occurred. Even though a police officer may not have witnessed the crash, the officer may include important information in the accident report such as whether there are skid marks, if anyone sustained injuries, and the position of the vehicles. In addition, the report contains information about the other driver, including his or her insurance provider.
Photographs and Videos of the Accident Scene
If possible, make photographs and videos of the accident scene immediately after the crash. Photographs and videos of the crash scene can help establish how the accident occurred. Always make sure that you do not risk your safety to take photos or make videos.
It is important to have medical records documenting your injuries. Seeking immediate medical treatment after an accident is usually in your best interest. A delay in medical treatment could hurt your case.
Eyewitnesses can provide convincing and compelling testimony about how the accident occurred. If anyone witnessed the crash, you should ask for that person's name and contact information. Some witnesses may not wait for the police officer to arrive, so try to get the information yourself if possible.
In some cases, experts help prove how the crash occurred. Experts can examine the accident scene, physical evidence, and other evidence to reconstruct how the collision occurred. By reconstructing the accident, the experts can determine who caused the crash.
Compensation in an Accident Claim
Depending on the facts in your case, you may be entitled to compensation for injuries and damages including:
Medical bills and expenses
Loss of income
Travel expenses and other out-of-pocket expenses
Scarring and disfigurement
Physical pain and suffering
Permanent disability and impairment
Mental anguish and emotional suffering
The amount of compensation you receive for your car accident claim depends on your injuries, your financial losses, and whether you suffered a permanent disability. Our Indianapolis car accident attorneys fight for full compensation of all damages and losses. We want to obtain the maximum amount of money for your claim given the facts in your case.
Contact Our Indianapolis Car Accident Attorney for More Information
For a free consultation with our Indianapolis car accident attorney to discuss your injury claim, visit our contact page or call 1-800-265-9881.