Do You Know What To Do After a Slip and Fall Accident in Indiana?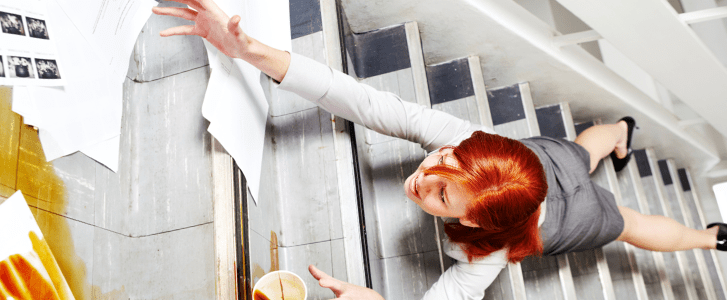 Falls can occur on private property, commercial property, and government or public property. Regardless of the property's ownership, you have the right to expect the premises to be safe as a visitor. If the property owner's negligence causes a person to be injured, the owner may be held liable under Indiana's premises liability laws.
However, the things you do immediately after a slip and fall accident can have a significant impact on your recovery in an accident claim. You must be careful to avoid mistakes that can jeopardize your injury claim. Our Indianapolis slip and fall accident attorneys represent clients who have been injured because a property owner was negligent in maintaining a safe environment for visitors.
Call 1-800-265-9881 for a free consultation with one of our PBAR accident lawyers.  It does not cost you anything to learn about your rights and get advice on the steps you should take to recover compensation for your injuries.
Steps to Take After an Indianapolis Slip and Fall Accident
After a fall, it is important that you take steps to protect your health and your injury claim. Steps you want to take after a fall include:
Medical Evaluation and Treatment — A fall can cause serious injuries, including broken bones, back injuries, and traumatic brain injuries. It is crucial that you see a medical professional as soon as possible after the fall to diagnose your injuries and develop a treatment plan. Any delay in treatment may be viewed negatively by the insurance provider and a jury.
Report the Fall Immediately — In many cases, employees or others will come to your aid when you fall. Make sure that you report the fall to a manager or supervisor with authority to take accident reports. Always obtain the name of the person who takes your report and request a copy of any written report of the incident.
Gather Evidence — If possible, take photographs and make videos of the accident scene at the time of your fall. The conditions will change once the owner learns of your fall. It is very helpful to have evidence of the conditions at the time you fell. Also, ask eyewitnesses for contact information. Eyewitness testimony can be extremely valuable in a contested or disputed accident case. After you get home, put your clothes and shoes in a container to preserve these items for your attorney.
Do Not Discuss the Accident — It is best to avoid using social media or posting anything online until after you meet with an Indianapolis premises liability lawyer. Also, avoid discussing the accident with anyone other than your attorney, including discussing the incident with insurance adjusters or attorneys for the property owner.
Document Your Recovery — Take detailed notes about your recovery, including your pain level, lost time from work, activities you cannot perform, and how the injury impacts your relationship with others. In addition, take photographs of your injuries, if applicable, as you recover. Keep copies of all documents, invoices, bills, and receipts related to your injury.
Contact Our Office Now — Our Indianapolis slip and fall attorneys protect your interests throughout the claims process. You should not worry about filing an accident claim when you need to focus on your recovery. Our legal team at Poynter & Bucheri, LLC handles all aspects of your claim for you.
Call an Indiana Premises Liability Lawyer for a Free Case Review
Do not accept a settlement offer from the property owner or the insurance provider without consulting with an attorney. We provide a free consultation so that you can learn about your rights. You have options for recovering compensation for your injuries, losses, and damages.
Call Poynter & Bucheri, LLC at 1-800-265-9881 or (317) 780-8000 or contact our office online to speak with a representative now.