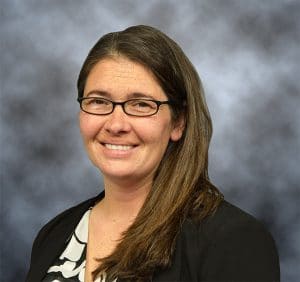 Elizabeth Smith has been an associate attorney of Poynter & Bucheri since 2016. She practices primarily in the areas of criminal law, family law and expungements . She began her legal career in 2005 working towards an Associates Degree in paralegal studies after recalling her childhood dream of becoming "Matlock."
During her first semester, she joined Poynter & Bucheri as a receptionist. Within six short months, she was transitioned to criminal defense and family law paralegal, and was delegated the responsibility of office manager.
After 5 years with Poynter & Bucheri, including assisting with 2 murder trials, Elizabeth took some time off to spend with her newborn daughter. A few months later, she was recruited by the elected prosecutor in Marion County to be his direct report assistant. She aided him with a myriad of duties, including coordinating press conferences, drafting press releases, fundraising and hosting the office Christmas Party and conducting research for his radio show, "Crime Beat".
Elizabeth attended law school at Valparaiso and then IU McKinney to complete her second and third years. Elizabeth continued to work during school for Mr. Brizzi, including assisting in another murder trial.
Elizabeth loves her work and it shows. Her pleasant disposition is evident with every client she serves. She is always looking for the very best result that she can summon up, and takes personally her commitment to her clients.
Areas Of Practice:
Criminal Law
Family Law
Expungements